These excellent titles were shortlisted for the Royal Society of Biology Book Awards, celebrating outstanding biology books for the general reader, as well as exceptional undergraduate and postgraduate textbooks.
The Society would like to congratulate the authors, editors and publishers of the award winning General Book Prize, Undergraduate Textbook Prize and Postgraduate Textbook Prize.
General Biology Book Prize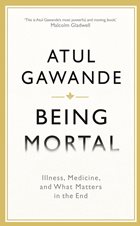 Winner
Being Mortal
Atul Gawande
Profile Books
The judges said: Every so often a book comes along that changes the way one views life and in this case, the end of life. No one will be able to read Being Mortal without being affected.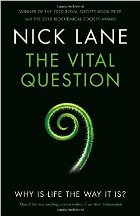 Highly commended
The Vital Question
Nick Lane
Profile Books
The judges said: There are some big questions in life but one of the biggest is how did it get started? In the same way that we get closer to the birth of the universe following the Big Bang, The Vital Question shows that biochemistry has made similar progress in explaining the origins of life on Earth.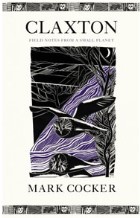 Claxton
Mark Cocker
Jonathan Cape
The judges said: A beautifully presented series of observations by an author with a gift for making the everyday special and the special something to be treasured.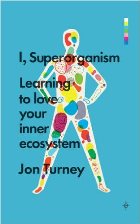 I, Superorganism
Jon Turney
Icon Books
The judges said: I, Superorganism will surprise you and then surprise you again. It seems our body could not be more different than we could imagine.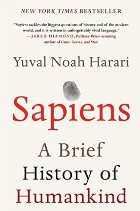 Sapiens: A Brief History of Humankind
Yuval Noah Harari
Random House
The judges said: A remarkable tour de force with a very narrative strand.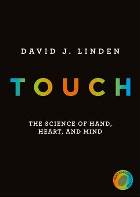 Touch
David J Linden
Penguin
The judges said: Touch was a delight to read and to hold. With a deft hand of expertise, the book is packed with nuggets of wisdom to enliven any after dinner conversation.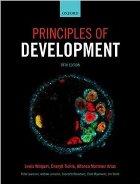 Winner
Principles of Development (5th Edition)
Lewis Wolpert, Cheryll Tickle, and Alfonso Martinez Arias
Oxford University Press
The judges said: Written in an interesting style accessible to undergraduates, the text linked subtopics together with plenty of excellent examples and case studies.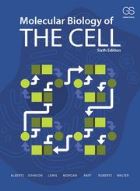 Highly commended
Molecular Biology of the Cell (6th Edition)
Bruce Alberts, Alexander Johnson, Julian Lewis, David Morgan, Martin Raff, Keith Roberts, Peter Walter
Garland Science
The judges said: This was a ground-breaking text book in its first incarnation, and the 6th edition is as good as ever. Written in a readable style, with consistently excellent illustrations, it covers a breadth and depth of information that is truly impressive.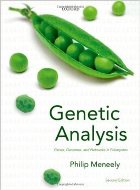 Genetic Analysis: Genes, Genomes, and Networks in Eukaryotes (2nd Edition)
Philip Meneely
Oxford University Press
The judges said: Not only has this book excellent scientific content but its pedagogical style is designed to nurture independent learning. Genetic Analysis will earn its place on a biology or genetics student's bookshelf throughout a three year degree course.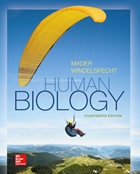 Human Biology (14th Edition)
Sylvia S Mader & Michael Windelspecht
McGraw-Hill Education
The judges said: This well illustrated text, seamlessly integrates traditional learning system with modern digital and pedagogical approaches.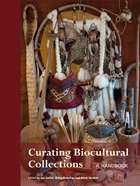 Winner
Curating Biocultural Collections
Jan Salick, Katie Konchar, Mark Nesbitt (Editors)
Kew Publishing
The judges said: A stunningly visual and engaging book with a crisp, clear and example rich style. It captivates the reader with its breadth of topics and range of examples, cases studies and photographs.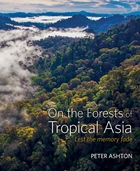 Highly commended
On the Forests of Tropical Asia
Peter Ashton
Kew Publishing
The judges said: A seminal work that is a tour de force of scientific scholarship and lucid writing. It is a splendid one stop shop to our knowledge and understanding of the Tropics.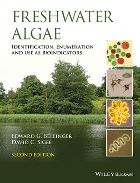 Freshwater Algae: Identification, Enumeration and Use as Bioindicators (2nd Edition)
Edward G Bellinger and David C Sigee
Wiley-Blackwell
The judges said: Blooming marvellous! Both as a practical manual and a comprehensive introduction, this text offers a unique approach to the study of temperate freshwater algae.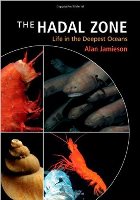 The Hadal Zone: Life in the Deepest Oceans
Alan Jamieson
Cambridge University Press
The judges said: An outstanding influential review of a unique under-explored ecosystem.
Find out which books were longlisted in the 2015 Book Awards.