Thinking about organising a Biology Week event?
You don't have to be a member of the Royal Society of Biology to organise events; we welcome the support of scientists, teachers and anyone with a passion for biology!
What makes a Biology Week event?
Any event that takes place during Biology Week that aims to engage audiences with the biosciences can use our Biology Week logos and be added to our events calendar.
If you have an event to add to our calendar we will happily advertise it for you, please provide details via our online form.
Need help running an event?
Click the link below for event ideas and information, and get involved with Biology Week 2023!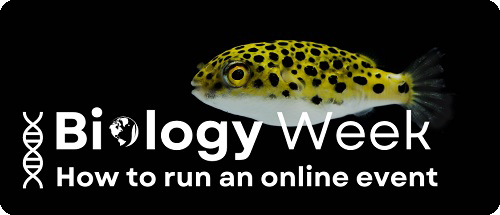 Need help with branding or logos?
Visit our branding and logos page to download Biology Week logos in a variety of colours.
Contact
Get in touch if you have any questions about organising an event or volunteering at an existing event, or would like to discuss any ideas.
Good luck planning your event and when you're there don't forget to take photos, tweet #BiologyWeek, and have fun!