Founded in 1911, the Biochemical Society is a charity and learned society that promotes the future of molecular biosciences; facilitating the sharing of expertise, supporting the advancement of biochemistry and molecular biology, and raising awareness of their importance in addressing societal grand challenges.
Learn more about the wondrous world of genome editing and how this technology – which won its co-discoverers the 2020 Nobel Prize in Chemistry – allows scientists to tweak the genetic makeup of living organisms.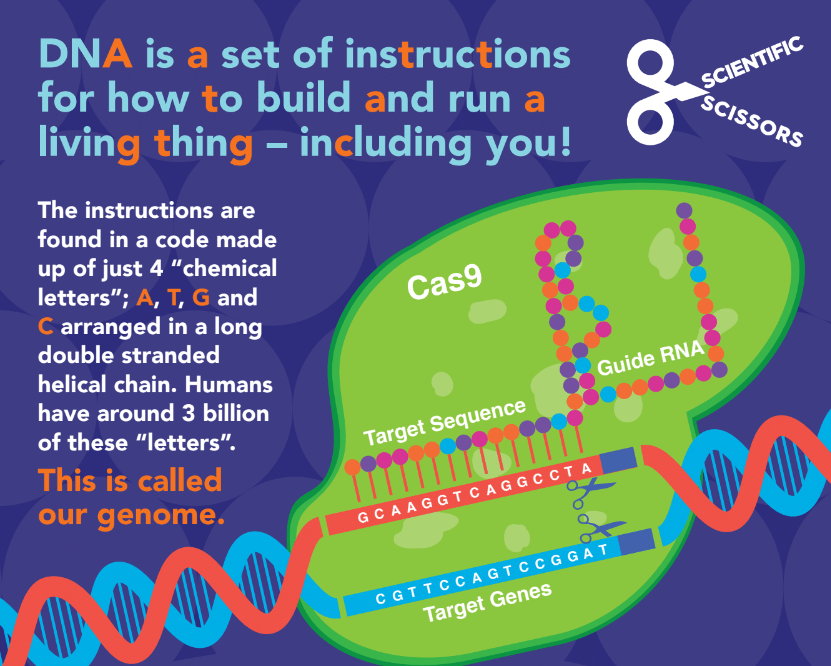 Scientific Scissors is a hands-on activity aimed at informing and debating about the applications and ethics of genome editing. You can download the materials to run this activity yourself.
If you want to read more on genome editing and its implications, then please to check out the following articles from the Biochemical Society's online blog, The Biochemist:
An introduction to genome editing
Gene editing in the dock: how will legal rulings affect research and development?
Find out more
You can find more resources on the Biochemical Society public engagement webpage. If you have any other questions, feel free to email the Biochemical Society.
Find out more about the Biochemical Society on their website, or follow them on Facebook, LinkedIn, Twitter and YouTube.