Post 16 Biology Survey 2017-18
Initial findings from the post 16 biology survey
The Royal Society of Biology (RSB) and its curriculum committee are interested in how changes to the biology curriculum in schools is affecting students' experience of university.
There are a number of changes that will be making their way through student cohorts over the next few years and therefore we wanted to monitor how these changes effect the students.
This survey was first completed in the autumn of 2016 there was a great response with over 1200 first year undergraduates completing the survey. This was opened again in October 2017 and had another 1,000 responses from 56 institutions.
As we were interested in A-level reforms for this paper we only selected those students that had studied A-levels and completed their studies in the year before starting university (not taken a year off) which resulted in analysis from 800 and 600 responses from 2016 and 2017 respectively.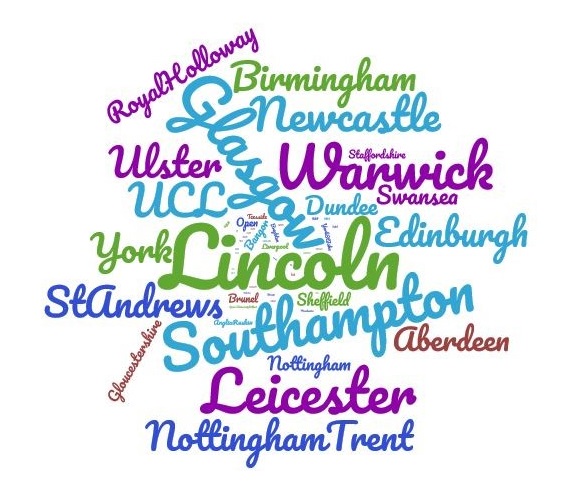 General characteristics
There were no major differences in background parameters between students completing A-levels in 2016 or 2017. There was a drop in students studying all subjects at AS-levels. This can be attributed to the fact the two qualifications have been uncoupled with AS marks not contributing to the final A-level grade and therefore some schools are not offering the A level exams. However there is still a high take up of AS-levels with over 85% of students taking AS Biology. The majority of students (94%) said they were adequately or well prepared for their degree by their pre-university qualifications.
Aspects of science study
There has been no major changes from 2016 to 2017 in students' confidence in a wide range of aspects of science study and were generally confident in all aspects but least confident at structuring a lab report and designing an experiment. There was a drop in people's confidence in performing an experiment under exam conditions.
Practical experience
Students were asked to indicate how much experience they had of different practical activities indicating whether they had no, little or repeated experience.
The most pronounced change from 2016 to 2017 was the jump in people's experience of maintaining a lab book, which was very low in 2016 with 61% of pupils not having any experience. This fell to 16.5% in 2017. However, in 2017 62% of students had no experience of a residential field course, increasing from 55%.
Unsurprisingly experience in the use of a PCR machine was still low, due to the lack of schools having access to this equipment.
Topics in biology
In general students felt confident in most areas of biology. The two areas requiring improvement were epigenetics and plant disease.
There was a significant improvement in students' confidence with epigenetics with 78% of students feeling unconfident or very unconfident in 2016 but falling to 57% in 2017.
Despite a small improvement students were still unconfident with plant disease with 77% saying they were unconfident or very unconfident down from 84% in 2016.
Continuing the work
This survey will continue to be released to new cohorts each autumn to monitor the impact of different curriculum reforms.