Welcome to the regional pages for the Southeast Asia branch. Full details of other RSB events are on the events pages.
This branch was approved by RSB Council in December 2022 and represents the following countries: Brunei, Cambodia, Indonesia, Laos, Malaysia, Myanmar, Philippines, Singapore, Thailand and Vietnam. Planning in underway to plan a programme of activities for members in the area.
You can download the minutes of our 2023 AGM, included a talk from Mr William Leong, founder of Mushroom World, which you can view on the RSB YouTube channel.
Upcoming branch events
Watch the space for details of upcoming events.
Social media
Visit the Southeast Asia branch Facebook page, LinkedIn and Instagram for more branch news.
Our members
Download branch demographics to see the numbers and locations of our members (dated January 2023).
Committee
Chair: Dr Alexander Waller CBiol FRSB (Thailand)
Treasurer: Professor Jomel Vasquez CBiol MRSB (Philippines)
Secretary: Dr Andrew Lucy CBiol FRSB (Singapore)
Social media coordinator: Dr Adhityo Wicaksono MRSB (Indonesia)
Event organiser: Dr Marisa Khoo MRSB (Malaysia)
External society liaison: Dr Adeline Chia MRSB (Malaysia)
Members: Dr Hajar Fauzan bin Ahmad MRSB (Malaysia), Dr Goh Bey Hing CBiol MRSB (Malaysia), Professor Wan Iryani Wan Ismail MRSB (Malaysia), Dr Eunice Siew Ching Ngai MRSB (Malaysia), Terence Morgan MRSB (Thailand), Dr Yuh Fen Pung MRSB (Malaysia), Reza Raihandhany MRSB (Indonesia), Ahmad Fadil Rizkyantoro AMRSB (Indonesia), Dr Yusrizam Sharifuddin CBiol MRSB (Malaysia), Dr Lai-Hock Tey MRSB (Malaysia), Dr Ying Ming Ivan Yow MRSB (Singapore)
Contact
Please get in touch by emailing us at southeastasia@rsb.org.uk
Meet the committee
Alex Waller CBiol FRSB, Thailand – Chairman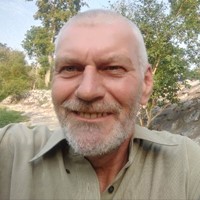 Alex has been teaching for 30 years, in England and different parts of Asia. In the UK, he served on the Institute of Biology Devon and Cornwall branch committee and the IoB Membership Committee. Since his internship at UNESCO (Bangkok), he has been involved in bioethics research. Alex is Head of Science at a rural international school in Thailand and a visiting Professor at the American University of Sovereign Nations. Alex's vision is for our branch to be a vibrant network in Southeast Asia, with a varied and relevant events programme that provides a global voice for regional biology.
Andrew P Lucy CBiol FRSB, Singapore – Secretary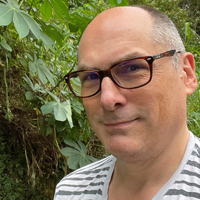 Andrew began as a technician at the John Innes Centre (UK) nearly four decades ago, completing his PhD there before joining Singapore's pioneer life sciences push. Morphing from benchwork to education, he spearheaded a tertiary bioscience school and campus-wide student development programmes. His publication record diversified from science into business and the arts, and he became an entrepreneur to successfully launch an agritech enterprise and private practices in natural medicines and psychotherapy. Andrew consults for numerous organisations and continues to mentor students and professionals worldwide. At home, he sustains his "biophilia" with a menagerie of pets and a potted garden, and by embracing art and science as a holistic gestalt through his painting, poetry, and QiGong.
Jomel B Vasquez CBiol FRSB, Philippines – Treasurer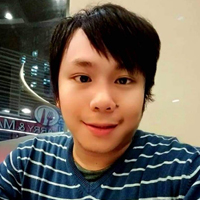 Jomel is a Professor of Medical Laboratory Science, Clinical Coordinator and Vice Dean of the College of Medical Laboratory Science at De La Salle Medical and Health Sciences Institute. A Registered Medical Technologist in the Philippines, Jomel serves on committees such as with the Center for Innovative Education and Technology Integration. He is also certified as an International Medical Laboratory Scientist by the American Society for Clinical Pathology and as an Allied Health Instructor with American Medical Technologists. Jomel teaches Microbiology, Parasitology, Clinical Chemistry, Toxicology, Pharmacology, General Pathology and Histopathologic techniques. His research interests are infectious diseases, antimicrobial resistance, parasitological surveillance, diagnostic test development and molecular medicine.
Adhityo Wicaksono MRSB, Indonesia – Social Media Coordinator
An Indonesian plant omics researcher, focusing on crop plants and parasitic plants (particularly in the the family Rafflesiaceae), Adhityo Wicaksono completed his undergraduate degree in biology at the Institut Teknologi Bandung (Indonesia), before pursuing a Master's degree in plant breeding at Universitas Gadjah Mada (Indonesia). Adhit ultimately graduated with his PhD from Åbo Akademi University (Finland) in the field of biomechanics. Currently working as a postdoctoral researcher in Thailand's Chulalongkorn University, Adhit is seeking to sharpen his skills in plant bioinformatics and gene expression. A lover of "culinary traveling", Adhit is proud to serve as the Social Media Coordinator for the Southeast Asia branch of the Royal Society of Biology.
Marisa Khoo Kim Gaik MRSB, Malaysia – Event Coordinator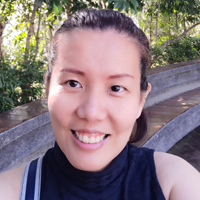 Marisa currently lectures at a private college in Penang, Malaysia where she teaches biology. With a PhD focusing on rubber plant tissue culture, Marisa's background encompasses both zoology and botany. Marisa spent several years in industrial biology research and brings these experiences into her day-to-day teaching. As a biologist, Marisa believes in the preservation of balanced interactions amongst all biological components and, as an educator, she is committed to inspiring young souls to discover, to develop and to gain success along the pathways of understanding biology.
Adeline Chia Yoke Yin MRSB, Malaysia – Branch and External Society Liaison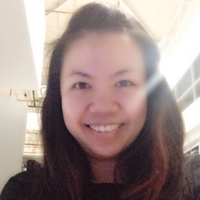 Adeline Chia is an associate professor and currently Programme Director for Biomedical Science at Taylor's University (Malaysia). She is a lifetime and executive committee member of prestigious associations such as the Malaysian Society for Biochemistry and Molecular Biology, and the Young Scientists Network – Academy of Sciences Malaysia. Adeline is also an international ambassador for the Biochemical Society (UK) and is responsible for forging international partnerships with our Southeast Asia branch of the RSB. Adeline has won ten national and international awards for research and teaching and has published over 25 papers in indexed journals. She has also secured over RM1million in grant funding for her current projects – which focus on cell engineering, molecular modeling and the characterisation of mechanisms targeting Metabolic Disorders and Alzheimer's Disease.
Hajar Fauzan bin Ahmad MRSB, Malaysia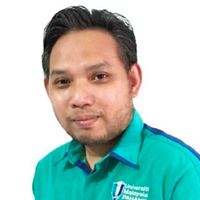 Hajar is an Assistant Professor with a PhD in Food Microbiology from the University of Copenhagen. He has held roles as a lecturer and post-doctoral researcher in Malaysia and Denmark. Throughout his career, Hajar has been recognized with awards for his innovative research in gut microbiomes and next-generation probiotics. He has published extensively in reputable journals and supervised postgraduate students in their research. His passion for education is evident through his teaching experience in Cell and Molecular Biology, Genetics, and Microbial Genomics. He has secured research grants for projects exploring microbiome analysis and microbial profiling. Hajar is dedicated to advancing scientific knowledge for the betterment of society.
Terry Morgan MRSB, Thailand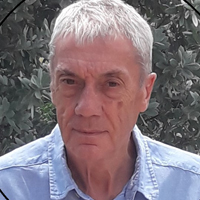 Terry has been a member of the RSB for over 50 years. He left school at 17, studied for ONC & HNC part-time and then submitted a thesis for his MIBiol. He left bench-work microbiology for the medical equipment industry and, for many years, ran his own business travelling and selling medical products worldwide. Terry subsequently settled in Thailand and now writes novels and books with a strong emphasis on science & biology. He says: "I have no professional reason for renewing my annual RSB membership for so long except that I am still a biologist in my heart."
Pung Yuh-Fen MRSB, Malaysia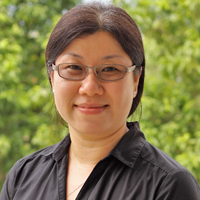 Yuh-Fen is an Associate Professor at the Division of Biomedical Science, University of Nottingham, Malaysia. Her research interests are to develop biomarkers and treatments to help patients suffering from metabolic and cardiovascular diseases. Her work encompasses both basic science and translational medicine. Some common techniques used in her laboratory include cell culture, molecular biology and biochemical assays, histological and immunofluorescent staining, specialised surgical procedures in animal models, and molecular analysis of clinical samples. Outside of work, Yuh-Fen is a keen gardener, and she is actively involved in community events and outreach.
Goh Bey Hing CBiol MRSB, Malaysia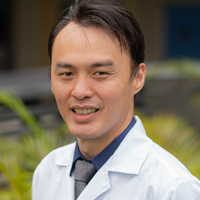 Goh Bey Hing is a professor of biochemistry at Sunway University (Malaysia) and leads the Biofunctional Molecule Exploratory Research Group. His research focuses on the functionality of natural products from herbs, microbes, and algae. With over 200 scientific articles, books, and patents, he has over 8000 citations and an H-index of 50. Goh provides professional advice to biotech, aquaculture, and wellness companies, and excels in education - receiving awards for teaching innovation. Goh's contributions to research, education, and community, together with his dedication to biology, earned him recognition as a Top 10 Outstanding Young Malaysian in 2020 and placed him as the first Malaysian on the Advisory Board of the International Natural Product Sciences Taskforce.
Tey Lai-Hock MRSB, Malaysia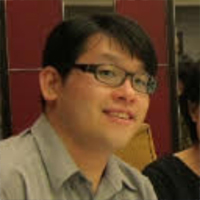 Lai-Hock Tey earned his Bachelor's degree in Biochemistry from Queen Mary University in 2003 and completed his PhD in Chemistry at Cardiff University in 2008. Tey subsequently embarked upon a two-year postdoctoral position at Cardiff University, returning to Malaysia in 2011 to join Universiti Tunku Abdul Rahman (UTAR) as an Assistant Professor in the Department of Chemical Science. At UTAR, Tey's research primarily focuses on two vital domains with immense potential for environmental conservation. Firstly, he concentrates on developing 'Green' biological tools for solid waste and wastewater treatment. Secondly, his research explores the intricate relationship between environmental conditions and enzyme function, presenting new pathways for tackling environmental issues and advancing biotechnological applications.
Reza Raihandhany MRSB, Indonesia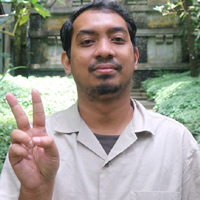 Reza is an enthusiast in plant diversity, taxonomy, systematics, and ecology. He holds a BSc from the School of Life Sciences and Technology at the Institut Teknologi Bandung (Indonesia) and is currently studying for his Master's at the Faculty of Biology, Universitas Gadjah Mada (Indonesia). Reza's research focus is on exploring urban and forest plants, with a current emphasis on parasitic plants and ethnobotany. Reza is a member of the Generasi Biologi Indonesia Foundation in the Division of Botany and of the Indonesian Society of Botanical Artists. He also serves on the social media team for the RSB Southeast Asia branch.
Ahmad Fadil Rizkyantoro AMRSB, Indonesia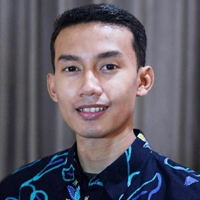 Fadil was previously working as a commercial molecular biologist and a coordinator in Genetic Purity and Uniformity Analysis at PT. BISI International Tbk. There, he became proficient at DNA-genotyping and sequencing with SSRs analysis, sterility checking of CMS-rice using drrCMS analysis and DNA fragment analysis using capillary electrophoresis. Currently, Fadil is studying for his Master's in Biotechnology at Universitas Gadjah Mada (Indonesia), conducting research on bio-fungicides targeted against Ganoderma boninense – the causative agent of basal stem rot disease in oil palm (Elaeis guineensis Jacq.). Fadil's work aims to utilize small-interfering RNAs to silence essential pathogenicity-related genes in G. boninense and block its propagation. For the RSB Southeast Asia branch, Fadil serves on the Social Media team.
Eunice Siew Ching Ngai MRSB, Malaysia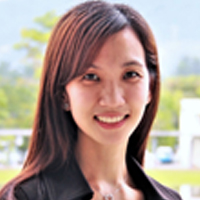 Eunice is an Associate Professor at the School of Biosciences (Faculty of Science and Engineering) at the University of Nottingham, Malaysia. She is also a Fellow of Advance HE (formally known as the Higher Education Academy) in the United Kingdom. Eunice's research expertise is in Molecular Medicine and her interests revolve around epigenetics and cancer. Currently, Eunice focuses on the TRAIL to cancer therapy, investigating the effects of epigenetic drugs in sensitizing resistant breast cancer cells towards TRAIL-induced apoptosis. Eunice's research aims are to find alternative treatments for cancers by using a molecular medicine approach with the hope of enhancing patients' clinical outcomes and quality of life.
Yow Ying Ming, Ivan MRSB, Singapore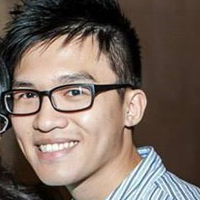 Ivan, a versatile professional, transitioned from educator to successful technopreneur. He currently works as a Postdoctoral Research Scientist at the prestigious Mechanobiology Institute, National University of Singapore. Ivan holds a first degree in Life Sciences, specializing in Molecular and Cell Biology. He pursued concurrent Master's in Education and Applied Physics, leading to a Ph.D. in Mechanobiology under the mentorship of Professor Yusuke Toyama. Ivan aims to bridge the gap between scientific research and real-world applications, focusing on areas like cultured meat, agriculture, and cell therapy to benefit humanity. Armed with a newly minted EMBA, he is committed to creating innovative solutions for practical purposes, applying his expertise and discoveries to improve mankind's well-being.
Wan Iryani Wan Ismail MRSB, Malaysia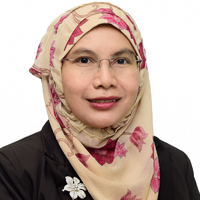 Wan Iryani is a professor of pharmaceutical biotechnology at Universiti Malaysia Terengganu (Malaysia). Her work with natural products (bee products, marine organisms, herbs) and nanobiotechnology is focused on treating obesity-related diseases such as diabetes, cancer, neurodegenerative disorders, microbial infection and wounds. Wan Iryani has worked with policy agencies nationally and internationally as Chairman of two national working groups developing honey standards under the Department of Standards (Ministry of Investment, Trade and Industry). Currently, she represents Malaysia at the international ISO and heads national strategic planning for stingless beekeeping development. Due to her contributions and commitment to helping the community and government, she has received prestigious accolades such as the L'Oréal-UNESCO Fellowship for Women in Science (2019).
Yusrizam Sharifuddin CBiol MRSB, Malaysia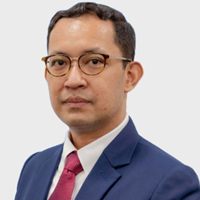 Yusrizam first graduated with a BSc in Genetics. A recipient of the John Hayward Prize in Biological Sciences, he thereafter stayed with Swansea University (UK) and subsequently obtained his PhD in Molecular and Genetic Toxicology. Yusrizam is now a Registered Technology Transfer Professional (RTTP) with research interests in molecular toxicology and metabolic diseases, as well as innovation management and public policies. Currently a Senior Lecturer at the Institute of Biological Sciences, Faculty of Science, Universiti Malaya and a Chartered Biologist; Yusrizam is seconded to the Ministry of Science, Technology and Innovation (Malaysia) as a Principal Assistant Director at the National Nanotechnology Centre.