Biology Curriculum Committee
Our purpose is to ensure the biology curriculum at all educational stages is as relevant as possible and prepares students for their next steps in life – whether they go on to study biology at university, use biology in a related career or use their biology knowledge as non-scientist citizens of the 21st century.
The Curriculum Committee's terms of reference are to:
develop the Society's content criteria for biology qualifications
consider and provide guidance and information on appropriate assessment models for biology qualifications
advise on the Society's responses to external consultations on curriculum, qualification and assessment matters
advise on the biology content of related science qualifications
advise the Society's ETP Committee on any matters associated with the biology curriculum
We have set up a primary working group composed of primary specialists to focus on ages 3-11 and a student group to ensure student voice is heard.
The committee is conducting an investigation the student experience of post 16 biology in schools and colleges by surveying undergraduate students. We intend to send out the survey each autumn for several years to monitor the impact of curriculum reform. Our post 16 survey page has details about the survey and its findings.
In July 2016 hosted an event focussing on the committee hosted its first event which focused on the transition from schools to higher education.
Members of the Biology Curriculum Committee
Dr Libby John FRSB - Current Chair
Dr Mike Cassidy CBiol FRSB
Professor Jamie Hobbs
Dr Neil Ingram
Observers
Lauren McLeod
---

Nick Dixon is the head of science at Magdalen College School, Brackley.
He leads 11 other teachers who collectively deliver GCSE triple science, double science and environmental and land-based science, together with A level biology, chemistry and physics and BTEC applied science. Magdalen College School is regularly one of the highest achieving departments in the county.
Nick is passionate about improving biological education the world over and has taught in Mexico and most recently Uganda (with the Biochemical Society).
---
Stuart Ferguson is a professor of biochemistry at the University of Oxford and also a tutorial fellow at St Edmund Hall Oxford. In the latter position he has taught first, second and third year students in small groups for close on thirty years. He has been involved in admitting students to the University for the same time and thus is familiar with the A level syllabi and other equivalent qualifications used internationally. Interacting with first year students has enabled him to see how both understanding and content of the A level syllabi have changed over the years. He also once taught for a term at Oswestry School in Shropshire. His research, recognised by the Biochemical Society by the award of the Keilin Medal in 2001, has been concerned with the broad area of bioenergetics and he is the author, with David Nicholls, of Bioenergetics editions 2, 3 and 4.
---

Ann Fullick studied natural sciences at Cambridge and was a biology teacher and head of science for many years. She is a successful, internationally published author of more than 90 titles including many UK A Level and GCSE biology textbooks, and books for countries from Ethiopia to the Caribbean. She also produces online biology resources and learning apps. She has examining experience, has been closely involved in UK curriculum development, and is a Fellow of the Royal Society of Biology, where she is involved with the Education Training and Policy Committee, the Biology Education Research Group and the Curriculum Committee.
---

Dawn Hawkins is a Reader in the Department of Life Sciences at Anglia Ruskin University. In collaboration with colleagues and postgraduate students in the UK and Tanzania she has on-going projects looking at patterns of biodiversity in relation to natural and anthropogenic factors as well as the behaviour and management of elephants and baboons. However it is her experience teaching statistics to biologists in higher education that mainly brings her to this committee. This experience ranges from designing and leading a first year undergraduate introductory biostats module to 300 students to providing one-to-one support for undergraduates, postgraduates and colleagues. Her textbook Biomeasurement: A student guide to biological statistics is in its 3rd edition for Oxford University Press. She has also been involved in a series of HEA funded projects (NuMBerS, SUMS) designed to support the teaching of maths and statistics in higher and further education in collaboration with Dr Toby Carter and co-founded the BioMaths Education Network with Dr Jenny Koenig.
---

Libby John has many years of experience in biological education. She is currently pro-vice-chancellor and head of the college of science and engineering at the University of Lincoln, where they have recently developed new degrees in biology, biochemistry and zoology.
Libby has also held a number of undergraduate external examiner positions, giving her an excellent understanding of the diversity and range of biological education in UK universities.
She chaired the Education, Training and Careers Committee of the British Ecological Society for three years for which work she was awarded the 2013 BES award.
Libby's personal research and teaching expertise lies in plant ecology and her PhD from the University of Alberta was on lichens growing in the Rocky Mountains of Canada. She has been lucky enough to do field work in ecosystems from the boreal forest of the Yukon to the cloud forests of the Andes and she is passionate about getting students out on field courses to experience the wider world.
During her career Libby has taught, organised, reviewed and redesigned biological curricula. She believes that universities should offer a research-led education, and that students need to be prepared for this by a school curriculum that is challenging, inspiring and rigorous.
---

Mark Kerrigan is the director of teaching, learning and assessment for Anglia Ruskin University as part of the executive team for the Faculty of Health, Social Care and Education.
Before accepting a position at Anglia Ruskin, Mark worked for the University of Greenwich in the educational development unit and was a programme leader and Teaching Fellow for the University of Westminster. He is a founding member and lead for the national "students as change agents network" and was the project manager for the Jisc funded "digital literacies in higher education" project.
Previously, he led the iPad in Science project, and developed a new model of assessment feedback as part of the Jisc funded project, 'making assessment count'. He also developed MapMyProgramme an open-source tool to support the holistic design of assessment and in 2012 was awarded a prize of ALT-C/Google for this work.
---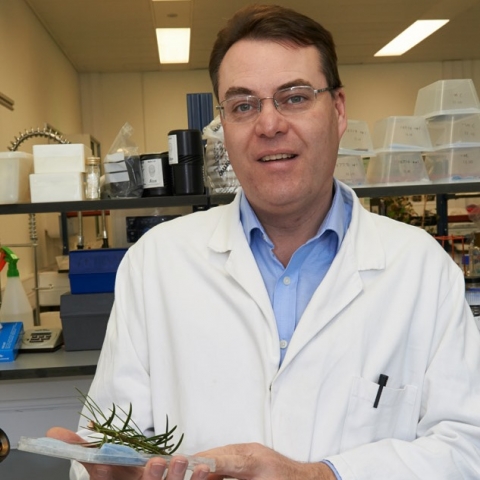 Charles Lane is a consultant plant pathologist and citizen scientist working at Fera Science Ltd, York. he is working on 'Inspiring the next generation of plant health scientists' on behalf of Defra and the Government Office of Science.
Charles has been involved with Science and Plants for Schools (SAPS) and the Gatsby plant sciences summer school for over 10 years and has been working with the University of York science education group developing resources for GCSE and A-level for communicable plant diseases.
Charles has over 25 years experience of working with government, ngos, industry and more recently citizens concerning tree health and plant biosecurity.He is a scientific advisor for Tree Health Citizen Science Projects such as OPAL, Observatree and the International Plant Sentinel Network. He has been working to develop the new plant health professionals register, and is a RSB senior plant health professional, Arboricultural Association technician and elected Young Mushroom Scientist of the Year in 1993!
Charles is a director of NYBEB involved Business Education Partnership Development in the North and Yorkshire and a member the local LEP Skills Panel.
---
Alistair Moore

works in the Centre for Innovation and Research in Science Education (CIRSE), part of the University of York Science Education Group (UYSEG) and the University's Department of Education.
He has extensive experience in the development of assessments, science curricula and teaching support materials for students aged 11-16. He is currently working on research-informed curriculum development projects for Key Stage 3 and Key Stage 4 science, with emphases on embedded formative assessment and scientific literacy.
Previously, Alistair worked at the assessment organisation OCR, first as qualification leader for A level biology and human biology, and then as qualifications manager for GCSE Sciences. He studied biology at the University of Durham, followed by postgraduate research in immunology and biotechnology at the University of Cambridge.
---
Joy Parvin

has been the director of the Centre for Industry Education for eight years, and before that was primary projects manager for twelve years. She has created or edited over 30 primary science resources including interactive websites for pupils and teachers; written research and evaluation reports and published papers on primary and transition-to-secondary projects; and given presentations at science education and industry conferences in the UK and abroad (including China, India, USA and various countries in Europe). Joy has developed and delivered a wide range of primary science CPD courses in the UK and overseas, varying in duration from twilight sessions to 9 day (year-long) courses and been responsible for the associated Masters accreditation. Joy oversees a team of primary and secondary specialists, and is responsible for the design and delivery of all CIEC projects, ranging from translating cutting edge science research in to primary and secondary science activities, to supporting teachers with understanding, leading and assessing science in primary schools, and making credible links with science industries and related careers. Key projects Joy has developed are Children Challenging Industry (funded by government, education and industry sources), the Primary Science Enhancement Programme (funded by the Gatsby Foundation) and Discussions in Primary Science, (funded by the AstraZeneca Science Teaching Trust).
---
Jeremy Pritchard

is a senior lecturer in biology. His research at Birmingham University focuses on plants and aphids and he has previously researched plant interactions with their environment in the USA, New Zealand and Europe. Jeremy is also actively involved in diverse teaching, covering topics from field biology and ecology through plant biology to evolution.
Jeremy is involved in communicating science and evolution to schools and the public, and has developed resources to help educators and learners at all levels. He is director of education for the college of life and environmental sciences at the University of Birmingham and chairs the Royal Society of Biology Education Training and Policy (ETP) committee.
He speaks on outreach and public understanding of science policy issues nationally (e.g. ASE, BSF, Wellcome Trust Science Engagement) and has a strong interest in developing policy collaborations with other learned societies internationally, acting as consultant on a range of teaching and education issues.
Within the School of Biosciences Jeremy is an admissions tutor for biology and runs a range of schools liaison activities from years 5 – 13 and CPD for teachers, aiming to help public understanding of science and also facilitate progression across the secondary – tertiary boundary.
---
Mariann Rand-Weaver

is pro-vice-chancellor (Quality Assurance and Enhancement) at Brunel University London. Born and educated in Norway until the age of 17, Mariann attended United World College of the Atlantic (Wales) to study for her international baccalaureate diploma. She remained in the UK, gaining a first class honours degree in biochemistry and a PhD from Queen Elizabeth College (now part of King's College London).
She has worked at Brunel as an academic since 1995, undertaking a variety of roles and responsibilities. As pro-vice-chancellor, Mariann has responsibility for enhancing the quality of the University's academic provision and oversees all aspects of learning and teaching, including compliance with external requirements.
Mariann originally joined Brunel as a research fellow in 1991. Her research focused on fish endocrinology, specifically the physiological roles of a new hormone discovered and characterised during her post-doctoral periods in Norway and Japan. Her recent work is focused on the effects on fish of pharmaceuticals present in the environment. Mariann also has an interest in the endocrine and cytotoxic activities of plants, and is currently working in collaboration with colleagues in India and Brunel to isolate the chemicals present in specific plants responsible for their observed anti-cancer properties.
---

David Read is a professorial fellow in chemical education at the University of Southampton. From 2003-07, David was a schoolteacher at Theale Green Community School, just outside Reading, prior to his appointment as a school teacher fellow at Southampton. David is currently the director of outreach and head of the education group within chemistry. David supervises three research students (1 MPhil, 2 PhD) who are working on projects in education research, and he has published numerous articles in a range of magazines and journals. His other role is that of science foundation year programme leader, where he teaches the chemistry component of the course.
Externally, David is chair of the editorial board for Education in Chemistry and is a member of the Royal Society of Chemistry's curriculum working group, having previously sat on the education division council (2009-2012). David also designs and delivers CPD courses for chemistry teachers, and has worked with a number of awarding bodies as an HE representative. He has written detailed reviews of A level chemistry content and is recognised as an authority on the school-to-university transition. David was recently awarded a promotion to professorial fellow in chemical education, and will adopt this new title from August 2015.
---
Michael Reiss

completed a PhD and postdoctoral work in animal behaviour and evolutionary biology at the University of Cambridge, he trained to be a teacher and taught in schools before starting an academic career in education.
Michael is a professor of science education at the Institute of Education, University College London. He specialises in education research and often consults on issues relating to science education. Areas of research interest in include bioethics and sex education.
Michael is vice president and honorary fellow of the British Science Association, visiting professor at the Universities of Leeds and York and the Royal Veterinary College, honorary fellow of the College of Teachers, Docent at the University of Helsinki, director of the Salters-Nuffield Advanced Biology Project and a fellow of the Academy of Social Sciences.
Michael has authored a number of books addressing the curriculum, approaches to teaching and learning in science, ethics and learning science outside the classroom.
---

Elena Segalini-Bower is head of biology, head of extended project qualifications and teaching and learning at Hereford Cathedral School, a co-educational independent day school, where she also teaches A Level Psychology. Elena has been a KS3 national science strategy lead teacher for Worcestershire and she has worked in both independent and state schools as a lead teacher focusing on implementing the most effective teaching and learning strategies. Elena has been a PGCE and NQT mentor throughout her 17 years teaching career.
She has a keen interest in Anthropology and has included this wonderful branch of biology in the KS3 schemes of work at her school.
She was educated in Italy and spent two years completing a Masters on ethology (ants behaviour) as part of her natural sciences degree course at Parma University (Italy). During her PGCE course she completed a project on the active learning cycle comparing the use of visual, auditory and kinaesthetic activities to enhance learning to more traditional teaching techniques. Her article on the endoplasmic reticulum song homework featured in the School Science Review published by ASE.
Elena was one of the three finalists in the RSB teacher of the year award in July 2015.