News
Winners of RSB Outreach and Engagement Award 2018 announced
Details

28 September 2018
The two winners of this year's Royal Society of Biology outreach and engagement awards have been announced.
The RSB outreach and engagement awards aim to acknowledge outreach and engagement work carried out by biosciences researchers who inform, enthuse and engage with their audiences.
Dr Samantha Terry, has been awarded the established researcher outreach and engagement award, and Kirsty McIntyre has been awarded the new researcher outreach and engagement award.
Dr Terry, a lecturer at King's College London, was recognised for her work in encouraging an increase for outreach activity at the school of biomedical engineering and imaging sciences at King's College London.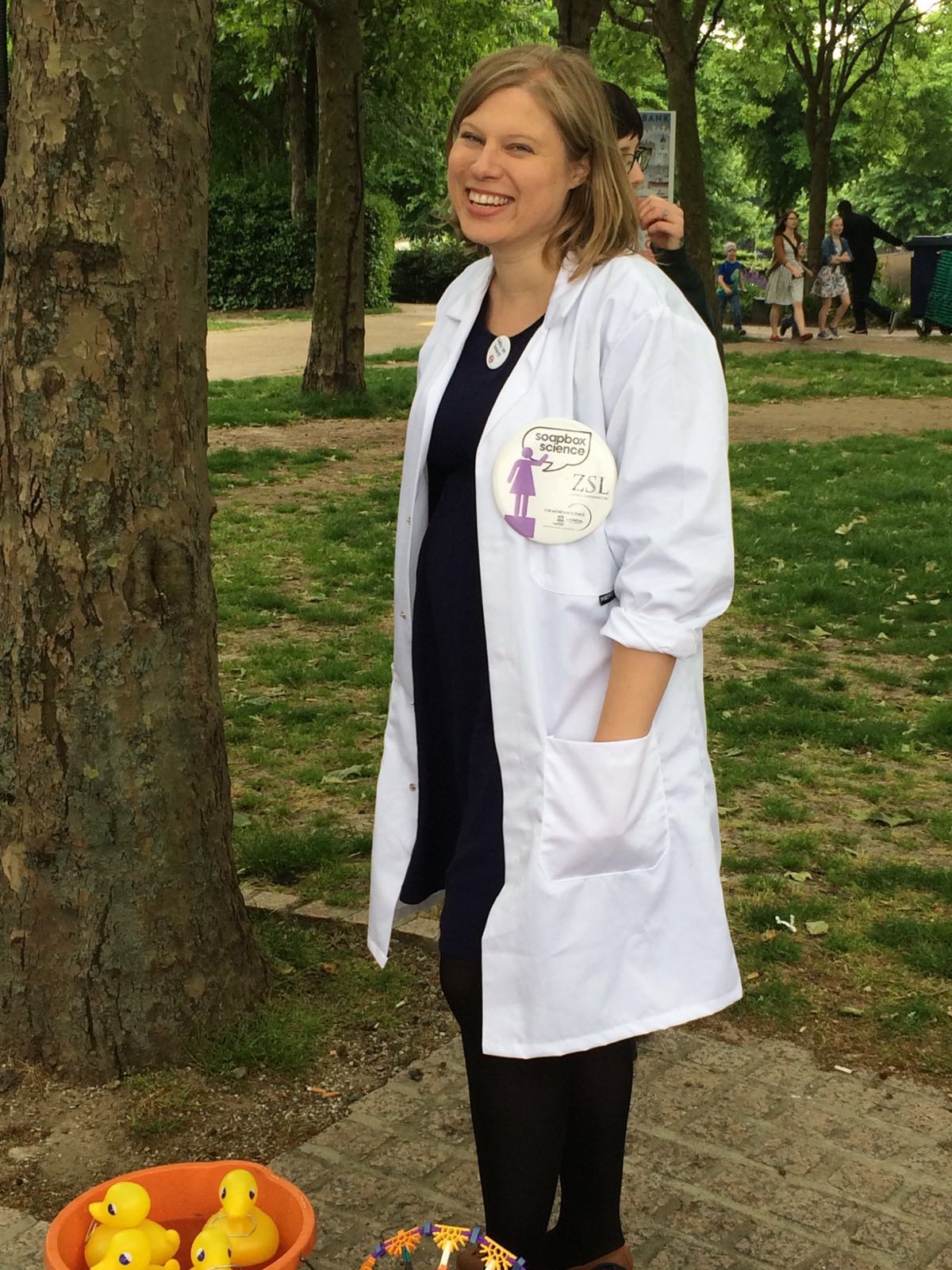 Dr Terry has been recognised for her outstanding outreach work
Dr Terry has organised events about her work on radiation biology for a number of audiences including primary school children, and most recently led an exhibit at the Royal Society summer exhibition 2018 on how radioactivity is used for early cancer diagnosis and targeted treatments.
She has also arranged training for over 50 volunteers at King's College London to successfully engage with the thousands of people that visited the exhibition.
Dr Terry said of receiving the award: "I have been an advocate for public engagement and outreach since first realising we could influence policy, public opinion and make a difference to patients' lives.
"Public engagement can be a scary and vast concept to someone whose research is fairly removed from the clinic and who spends the majority of the time in the lab or speaking to fellow scientists.
"Winning this award has been made possible by not only a dedicated and supportive public engagement team here at the Wellcome Trust/EPSRC centre for medical engineering at King's College London, but also by the encouraging stance of my mentor and head of department, Professor Philip Blower.
"By this recognition we hope to inspire and facilitate future activities by academics and students alike, as well as create an incentive to carry out more public engagement within King's."
Kirsty McIntyre, a PhD student at the University of Manchester, has designed and delivered outreach workshops and practical sessions for over 500 pupils as a widening participation fellow for The University of Manchester.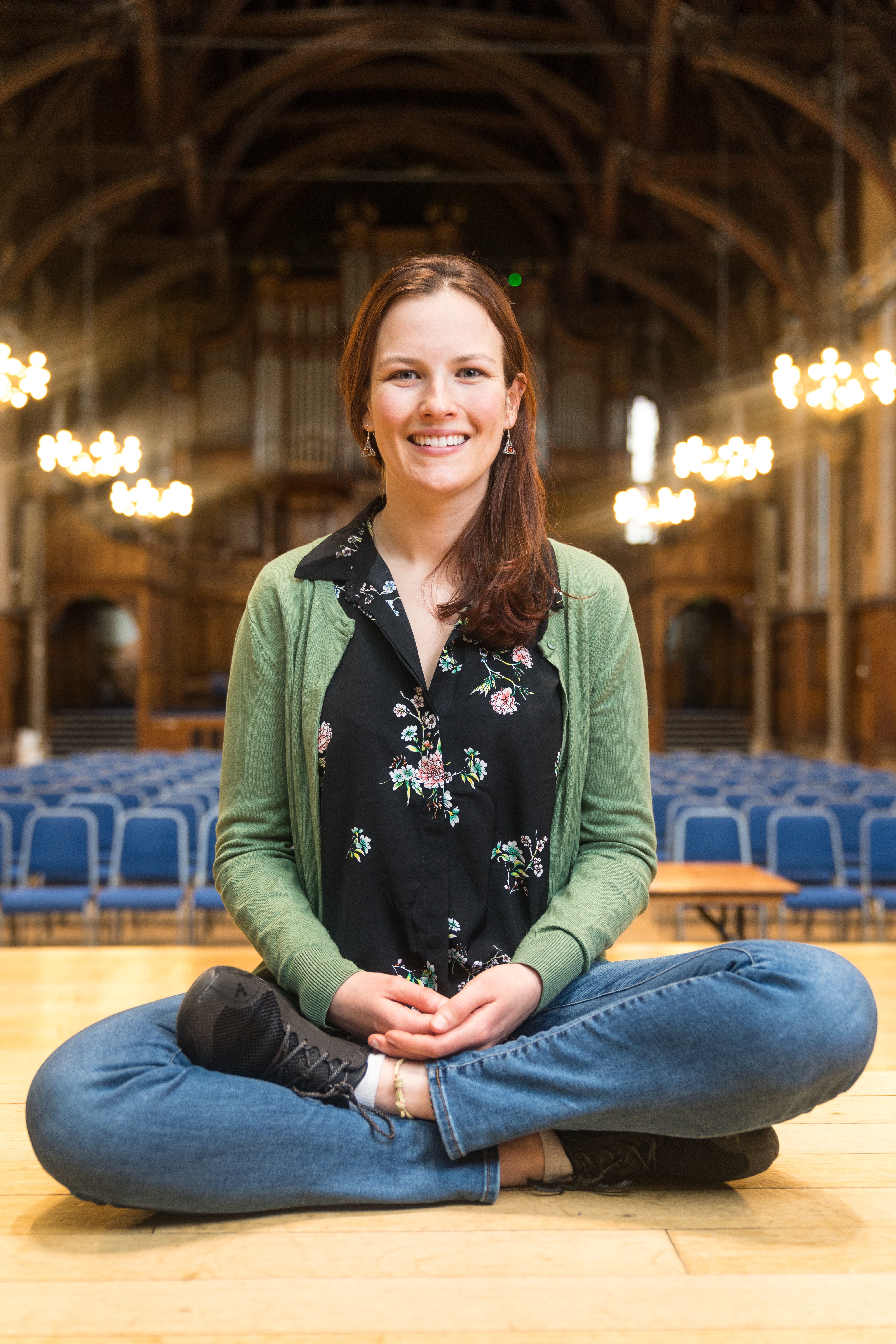 McIntyre has also been recognised for her outstanding outreach work
McIntyre has also helped start the university's maternal and foetal health research centre patient and public involvement and engagement steering group, and has organised face-to-face sessions with patients to inform her research and to understand how best to communicate the Centre's findings more widely.
McIntyre more recently collaborated with fellow-PhD students to develop the Have You Heard? Project, with an aim to make scientific discoveries in the news clearer. She engaged with different community groups, including retirement homes, and created resources to help individuals better engage with science stories.
McIntyre said of receiving the award: "Finding new ways to engage members of the public with research has become my passion and so I am delighted to have my work recognised by this award.
"It has been wonderful to develop relationships with members of the community, to see the real impact that outreach can have on people's perception of science, and to learn how the public can help shape research priorities.
"I am looking forward to seeing the projects I helped start in Manchester continue to grow, and to get stuck in with new challenges as I move on from my doctoral studies."
This year is the first for this newly-rebranded award – previously named the science communication award, the rebrand better reflects the activities and efforts traditionally recognised by the award.
Dr Steve Cross, chair of the award's judging panel, said of the two winners: "The key to being a leader in public engagement is being willing to challenge your institution and change it. Samantha is a great example of a biologist doing just that.
"Her application showed she has built a repertoire of experience in delivering outreach activities, and is now also providing a springboard to support new researchers to do the same.
"We were really impressed that Kirsty hasn't settled for working with one group of people, but is constantly growing and diversifying the audiences she works with.
"Kirsty is dedicated to serving groups directly affected by her research, and considers their needs in order to develop her fantastic research and to make truly innovative outreach activities."
Both Kirsty McIntyre and Dr Samantha Terry will present their work at this year's Biology Week Annual Awards Ceremony.