News
UK team win four medals at this year's IBO Challenge
Details

03 September 2020
Four students representing the UK have been awarded medals at the International Biology Olympiad (IBO) Challenge this year.
Noah Grodzinski (University College School) and John Mulford (The Judd School) received silver medals, and William Leung (Winchester College) and Seyed Mousavi (Whitley Academy) each received a bronze medal.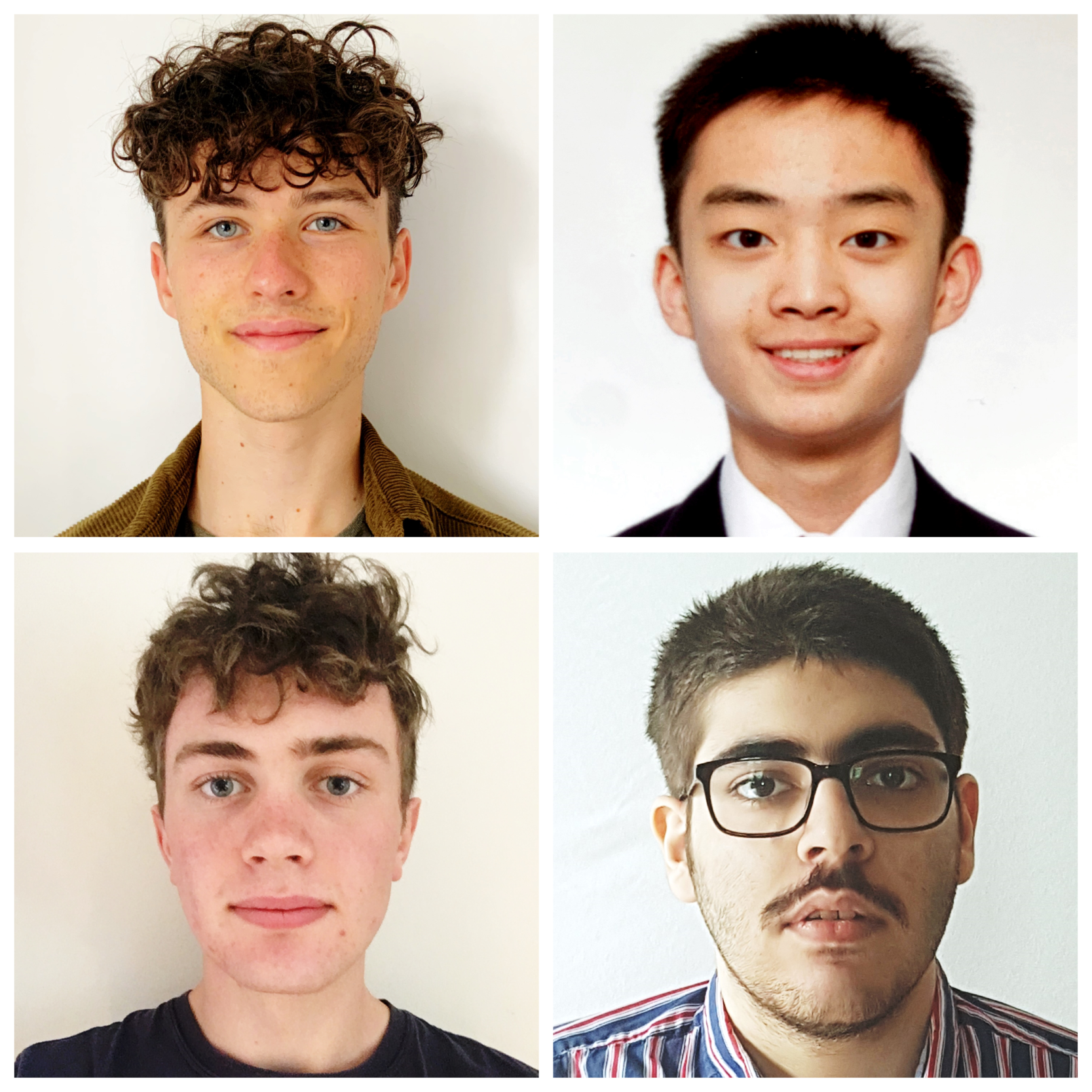 The students who took place include (clockwise from top): Noah Grodzinski, University College School, William Leung, Winchester College, Seyed Sepehr Mousavi, Whitley Academy, and John Mulford from The Judd School
The IBO sees pre-university students complete a range of practical and theoretical biosciences exams.
The competition was expected to take place in Nagaski, Japan this year, but instead ran online as an IBO Challenge and remotely in each competitor's home country due to the COVID-19 pandemic. 130 students from more than 42 countries participated in the international competition.
The UK team were selected from among the 9,500 students who took part in the British Biology Olympiad in February, organised by UK Biology Competitions (UKBC).
Before taking part in the IBO Challenge, the four students representing the UK attended a training session at the University of Warwick which was led by the university's School of Life Sciences.
Matthew Johnston, chair of UKBC commented: "I am delighted by the performance of our team this year taking home four medals.
"The team was selected based on their performance in an online examination of the top sixteen students from the BBO. The students competed on subjects beyond the A level syllabus such as bioinformatics and botany.
"This year's international competition was also held online and involved over ten hours of exams whilst being invigilated digitally – a highly unusual experience. I would like to personally commend the team on their fantastic success in such circumstances."