News
Two Fellows elected to the Royal Society of Biology Council
Two vacancies have been filled on the RSB Council after the April 2020 round of nominations.
Professor Nigel Brown FRSB, who held the role of chair of the individual members, has been re-elected for a second term of four years from 6th May 2020.
Professor Stefan Przyborski FRSB has been elected in the College of Organisational Members. Professor Przyborski, a professor of cell technology and a principal investigator at Durham University, brings his extensive trusteeship experience to Council, having previously served as president of the Anatomical Society, treasurer of the British Neuroscience Association, as well as having chaired panels with BBSRC and UKRI.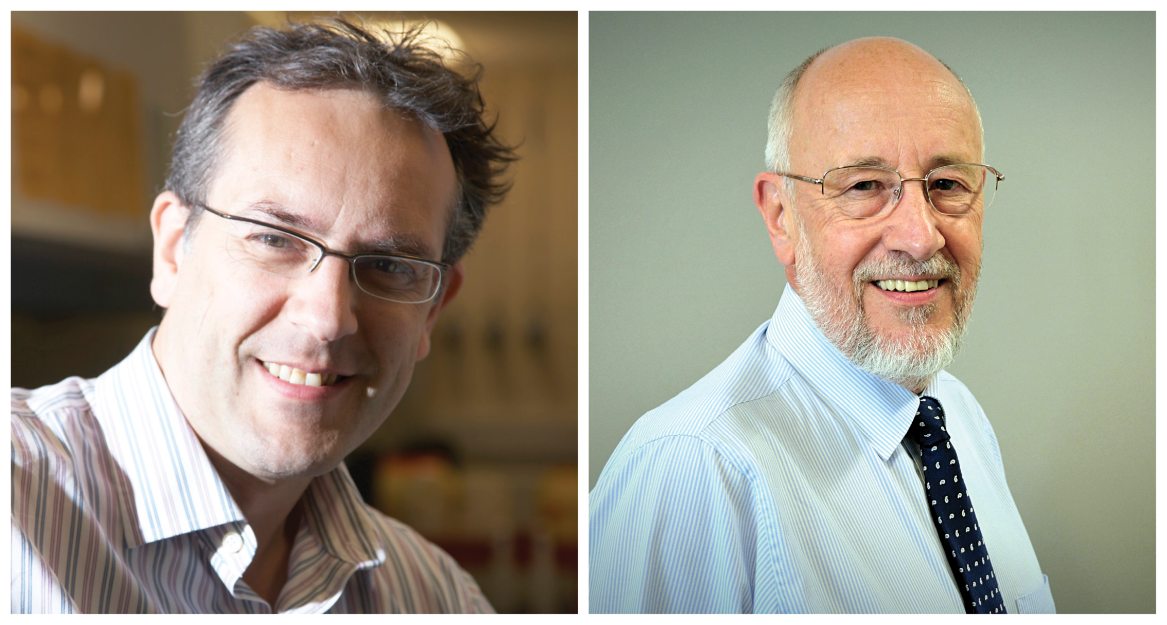 Professor Stefan Przyborski FRSB and Professor Nigel Brown FRSB
The election saw a higher than average voting turnout, with 17.6% of individual members and 44.3% of Member Organisations casting their vote. New Council members are traditionally announced at the Society's Annual General Meeting, which was planned for Wednesday 6th May. The event has been postponed due to the COVID-19 outbreak, but may take place at a later date in an online format.
As their respective appointments drew to an end on 6th May, president of the RSB Professor Dame Julia Goodfellow FRSB confirmed that Professor Richard Reece FRSB has been reappointed as honorary secretary for his fourth year, with Dr Paul Brooker FRSB reappointed as honorary treasurer for his third year.
The Royal Society of Biology Council act as the trustees of the Society. There are three honorary officers: president, secretary and treasurer. Four members are elected from the College of Individual Members, and four are elected from the College of Organisational Members. Another four members can be appointed by Council to ensure representation of the breadth of the life sciences on the committee.
The Society would like to thank the Trustees completing their term this year: Professor Patrick Hussey FRSB (College of Member Organisations) and Professor Jackie Hunter FRSB (Council elected).