News
Shortlisted Teachers thrilled to be picked for RSB's School Biology Teacher of the Year
The Royal Society of Biology has announced the shortlist for its School Biology Teacher of the Year 2023 award, which seeks to identify the UK's leading secondary education teachers, recognising the invaluable role they play in educating and inspiring the next generation of biologists.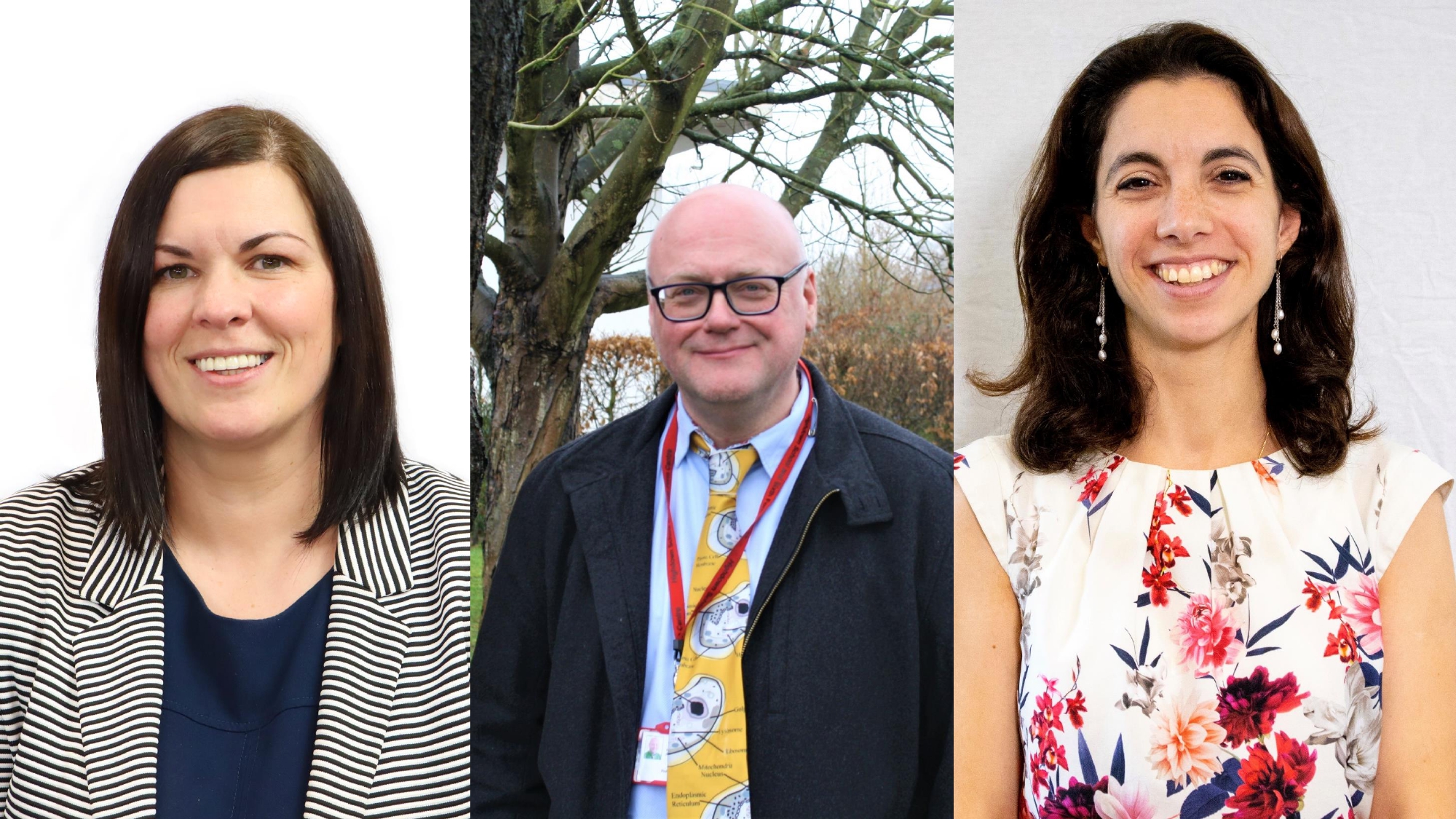 This year, the 2023 shortlisted teachers are: Joanne Scott-Halsey, Biology Teacher and Deputy Head Teacher at Saint George's CofE School (Kent); Dr Andy Love, Professional Tutor at Highdown School and Sixth Form Centre (Reading); and Olga Markoulides, Assistant Principal and Line Manager of Biology at Newham Collegiate Sixth Form Centre (London).
Olga has been using imaginative methods to capture her students' interest for biology, from writing a song about muscle contraction to creating animations. Commenting on being shortlisted, Olga said: "I was taken aback when I was nominated for this award by my students.
"Nelson Mandela once said, 'Education is the most powerful weapon which you can use to change the world', and I believe in the important role it plays in supporting social mobility. I also love and am constantly inspired by Biology and the natural world. So I therefore feel very privileged to have a job which connects the two; I can share my love of nature with young people, as well as empowering them to make a positive contribution to society in the future.
"I now feel incredibly humbled and honoured to have been shortlisted for this award which has been previously won by such inspiring Biology teachers."
Joanne has been teaching for over 20 years and despite the constraints of lockdown during COVID-19, she managed to get her students to extract DNA from kiwi fruit at home. In response to being shortlisted, she said: "I am extremely honoured to have been shortlisted for this award.
"At the heart of our school vision is the belief in inclusive, educational excellence; the belief that we are called to serve all pupils, staff, parents and the local community by providing places where all develop and thrive intellectually, socially, culturally and spiritually in order to live life in all its fullness.
"As Deputy Head teacher and teacher of science, this is what inspires and motivates me daily. To ensure that our students, regardless of ability or background, can pursue a love of Biology (and the wider sciences) if they so wish. I don't see it as going over and above as a teacher because I am genuinely privileged to be surrounded by an amazing team of staff who strive for the same."
Andy's passion for teaching Biology comes through in all he does and is an outstanding teacher of his subject. After hearing the news of his successful shortlisting, he said: "I am so proud to be shortlisted for this award and it represents the curiosity, commitment and love of Biology my students have which drives my continued practice to support not only their development as biology aware citizens of the future but the development of passionate, upcoming teachers in the subject.
"Through being shortlisted for this Award it will allow Biology graduates near and far to investigate Biology teaching as a profession with a sense of pride and achievement on how they can impact on our young people."
The three shortlisted teachers will now each submit a case study, explaining the methods they use to enhance their students' learning. The Award's judging panel will also visit each teacher.
The winner will be announced in August 2023 and will receive £500 for themselves and £500 of school resources, both provided by Oxford University Press.