News
RSB pays tribute to Professor Sir Colin Blakemore FRSB FRS
The RSB has joined the many scientific organisations, charities and scientists paying tribute to Professor Sir Colin Blakemore FRSB FRS, a renowned neuroscientist and science communicator who died this week aged 78.
Sir Colin, a professor of neuroscience and philosophy at the University of London and an emeritus professor of neuroscience at the University of Oxford, specialised in visual processing and the plasticity of the brain.
However, he was best known for his work to encourage openness and transparency around the use of animals in research despite facing frequent threats from animal rights activists.
He was knighted in 2014 for his research and for his work to communicate the benefits and importance of science to the public and won the Royal Society's Faraday Award for his work to involve the public in science.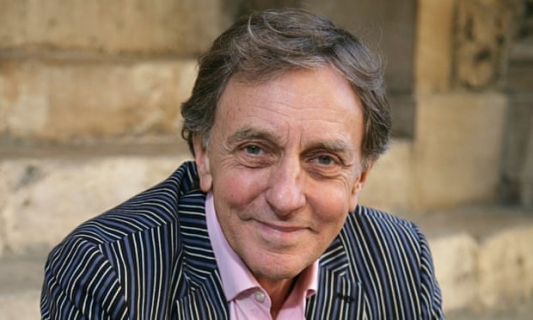 In 1992 he helped found the Boyd Group, an organisation that bought representatives from the life sciences together with anti-vivisectionist groups to discuss the use of animals in research. The group's work led to the concordat of openness on animal research in the UK, greatly changing the way animal science is viewed in this country.
His daughter Professor Sarah-Jayne Blakemore, a cognitive neuroscientist at Cambridge University, said Sir Colin died peacefully in Sobell House Hospice in Oxford, having been diagnosed with motor neurone disease last year.
Tributes have been paid by the Motor Neurone Disease Association, of which he was president for many years, as well as organisations such as Sense about Science and colleagues from across the sciences. Philosopher AC Grayling called him a "brilliant scientist and a lovely, friendly man" and physicist Professor Jim Al-Khalili said he was a "true giant of British science".
Fiona Fox at the Science Media centre has written warmly about his courage in speaking publicly about animal science when many other scientists were intimidated by activists, and about his proactive and sometimes unruly contributions to press and radio reports.
The Telegraph has written about the campaign of harassment that he and his family endured over his career, which included letter bombs and even parcels of HIV-infected hypodermic needles sent to his children.
Among his many titles and roles, Colin was the founding president of the Biosciences Federation, the predecessor of the RSB, and chaired the Society's Animal Science Group.
A patron of Humanists UK, he also served as president of the Motor Neurone Disease Association, The Brain Tumour Charity, the British Association for the Advancement of Science (now the British Science Association), The Physiological Society and the Association of British Science Writers, and was chair of Understanding Animal Research.
A full obituary will be published in the next issue of The Biologist.