News
RSB creates plant health workshop series thanks to new Defra partnership
The Royal Society of Biology has partnered with Defra to deliver a series of plant health workshops that aim to develop a diverse community from across the sector and build UK plant health capability, capacity and resilience.
The first event in the new series will focus on the new GB Plant Biosecurity Strategy, with a keynote from the UK chief plant health officer Professor Nicola Spence CBE FRSB.
The event, which takes place online on 16 March 2022, will also feature an audience Q&A session. Defra is due to publish the new Plant Biosecurity Strategy later this year, following a public consultation in the autumn of 2021, to which the RSB responded.
Future events in the series will include an annual one-day mini-conference, taking place this year on 21 June 2022, with further details to be announced shortly.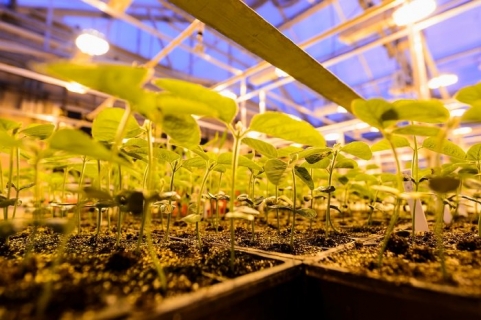 The new Defra partnership builds on several previous and ongoing RSB plant health initiatives. These include the Plant Health Professional Register, the Plant Health Undergraduate Studentships programme, and the Plant Health Summit for Future Leaders, hosted by RSB in March 2021.
Commenting on the new partnership, plant science education consultant Dr Celia Knight MBE PHP FRSB, said: "The new workshop series will help participants to find out about career development opportunities and pathways in plant health."
Consultant plant pathologist Dr Charles Lane PHP FRSB said: "While COVID-19 has restricted networking opportunities, plant health professionals taking part in these workshops will be able to meet new colleagues and develop their professional networks."
Registration is now open for the GB Plant Biosecurity Strategy workshop. The event is free to attend but advanced registration is essential.
All are welcome, but the event will be particularly relevant to plant health professionals and plant scientists across a broad range of disciplines.