News
RSB and ITN Productions partner for 2020 programme on Biology for the Future
The Royal Society of Biology and ITN Productions are again partnering to deliver a new documentary, highlighting the importance and breadth of the biosciences.
The news-style programme, Biology for the Future, will be anchored by a national newsreader and showcase the technological innovations and game-changing initiatives that are advancing the understanding of bioscience, and the potential to protect and enrich all areas of life.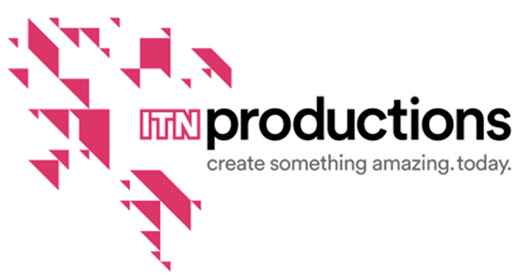 The programme will feature independent films from organisations and businesses, highlighting the work they are doing to harness the potential of the biosciences to improve our future.
Bioscience technologies help improve nearly every aspect of everyday life, and emerging areas will be crucial for solving outstanding crises and emergencies. From agritech that puts food on our table to medicines and modelling used to tackle pandemics, this film will look to highlight and celebrate the biosciences that could usher us into a better and brighter future.
Watch the trailer below:
Launching in this year's Biology Week from 3rd to 11th October 2020, the programme will form part of an extensive communications campaign featuring RSB members and professional partners.
The programme will be showcased across the RSB's social media channels and hosted on the RSB's YouTube channel, boasting nearly 2,000 subscribers.
Dr Mark Downs CSci FRSB, chief executive of the RSB commented: "After the successes of our previous work with ITN Productions, I am pleased to be partnering with the team again to help create more outstanding films that capture the importance of the biosciences.
"These programmes not only showcase the excellence of the partners involved – they also weave a rich narrative that demonstrates how collaboration across academia and industry allows the biosciences to flourish and prosper.
"I look forward to another high-quality programme that is informative, entertaining, and truly highlights how important biology is for the future."
Elizabeth Fisher-Robins, Head of ITN Productions Industry News said: "We're delighted to be partnering again with the Royal Society of Biology to produce a programme that raises industry and public awareness of the latest advances in bioscience.
"We hope the films will provide a platform to stimulate discussion and advance solutions."
This year's programme follows the 2019 production Biology Impacting Lives, in partnership with seven other bioscience partners, and the 2018 production Addressing Global Challenges, which featured 17 institutions, organisations and businesses working across the biosciences.
For more information, or to participate in the programme, please contact James Linden, Head Programming Director, Industry News at ITN Productions, on 0207 430 4228 or james.linden@itnproductions.com.