News
Photographer of the Year Shortlist Announced
The Royal Society of Biology is pleased to announce the shortlists for their photography competition. Shortlisted entries for the Photographer of the Year and Young Photographer of the Year categories can be viewed in the online gallery.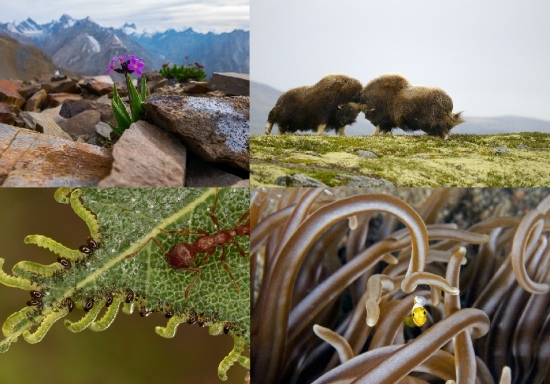 The annual Photographer of the Year competition is open to amateur photographers, aged 18 and over, and has a top prize of £1,000. The Young Photographer of the Year competition is open to amateur photographers, aged under 18, and has a top prize of £500.
The theme of this year's competition was Conflict and Survival. Shortlisted images include; a pair of seabirds mid-flight fighting over a meal, muskoxen bulls locking horns during the 'rutting' season and Sri Lankan stilt fisherman casting their lines into the sea.
The entries featured a wide variety of species from across the globe, from as far as India, South Africa and Norway, to the UK countryside.
Judge Tim Harris, from Nature Picture Library said, "The judges were impressed by the range of interesting and original ways in which this year's competition theme, Conflict and Survival, was interpreted, with a strong focus on both behaviour and the environment."
The winners will be announced at the Royal Society of Biology Awards Ceremony on Thursday 15th October at Charles Darwin House, London, as part of Biology Week.
The competition was judged by: Tim Harris, Nature Picture Library and Bluegreen Pictures; Alex Hyde, natural history photographer and lecturer in biological photography at The University of Nottingham; Louise Murray, freelance photojournalist; and Linda Pitkin, underwater photographer.
The Society wishes to thank Eppendorf for their support of this competition.