News
Puppy love? More like Puffin love – Photos of feathered friends win RSB Photography Competition 2022
An image of two puffins in a mating ritual called 'billing' wins The Royal Society of Biology's Photography Competition 2022.
The photo was taken in Skomer, Wales, by 11-year-old George Lanstone-Futcher from Kent. Puffins mate for life and billing is a part of their mating and courtship ritual. They often live for over 30 years so this communication is an essential part of their journey to being connected for life.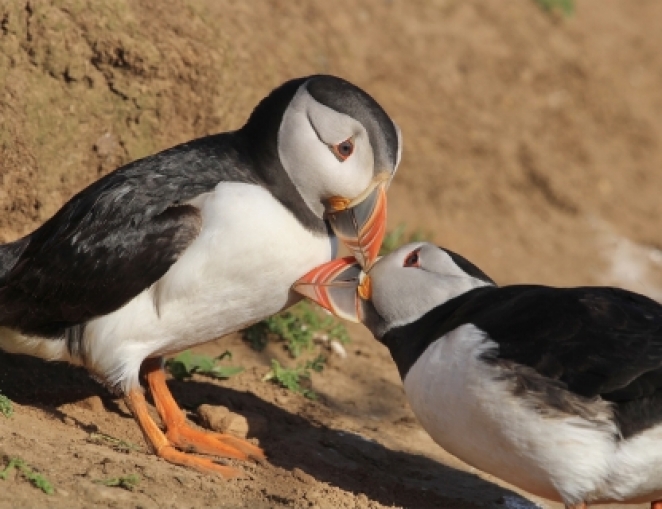 'Puffins Billing on Skomer' by George Lanstone-Futcher (Skomer, Wales)
Commenting on his recent win, George said: "I am so grateful to the RSB for choosing my photograph as the winning entry, I'm very surprised and happy to have been chosen.
"I was lucky to spend 3 days on Skomer Island and inspiration was everywhere, but Puffins are the best, as everyone knows!"
The winner for the Photographer of the Year is Agnieszka Florczyk, who took a photo of two Red-necked Grebe's during mating season in Poland.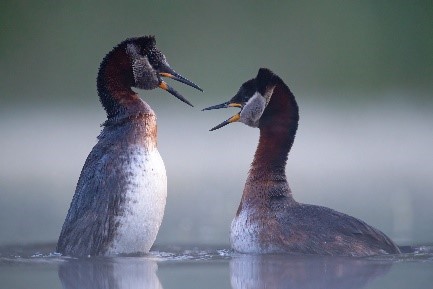 'Talks at dawn' by Agnieszka Florczyk (Barycz Valley, Poland)
The photo was taken at dawn on an overgrown pond in the Barycz valley, where grebes communicate vividly with each other by tooting, dancing and offering gifts in the form of aquatic plants.
"I am very excited and grateful that the judges noticed my picture," says Agnieszka, "this spectacle with the Red-necked Grebes is always something special, the birds are fully focussed on each other.
"In this picture, we can see the close relationship between the birds and I'm very glad I was able to capture this exact moment. The most important aspect for me is the contact with natures itself."
This year the competition saw more than 1,200 photos submitted between two categories.
The theme of this year's competition was 'Communication', which saw entries capturing the sharing of information within and between different species, such as in the colouration of feathers, flowers and fur, as well as courtship behaviour and territorial displays.
The Young Photographer of the Year category asks of photographers below the age of 18 to submit a photo and be in with a chance of winning £500, whilst the Photographer of the Year category is open to adult photographers who can snatch up to £1000.
The competition was judged by: Alice Campain, CABI; Tim Harris, Nature Picture Library and Bluegreen Pictures; Tom Hartman, The University of Nottingham; Alex Hyde, natural history photographer and Linda Pitkin, underwater photographer.
The runner up, highly commended and other shortlisted entries are below:
Young Photographer of the Year: Runner-up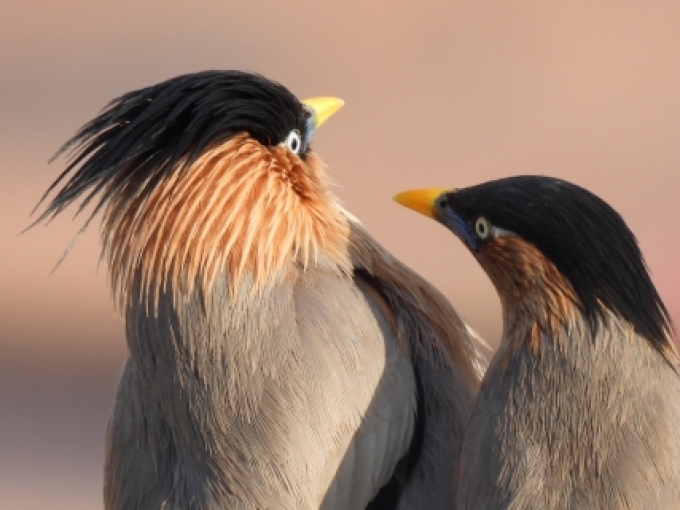 Title: Sun Bathed Brahminy
Photographer: Anushree Parihar
Location: Hadwani, Uttarkhand, India
Young Photographer of the Year: Highly Commended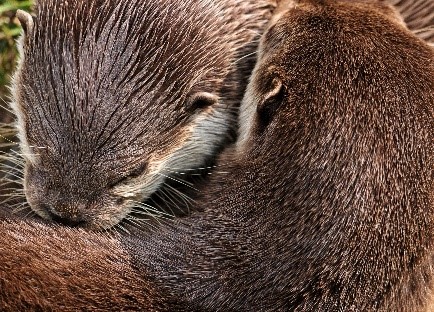 Title: The Comfort of Otters
Photographer: Rosie Curry
Location: Maidenhead, UK
Photographer of the Year: Runner-up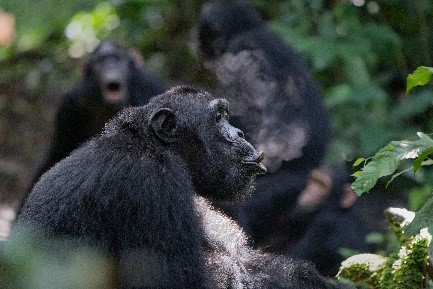 Title: Morning call
Photographer: Adrian Soldati
Location: Budongo, Uganda
Photographer of the Year: Highly Commended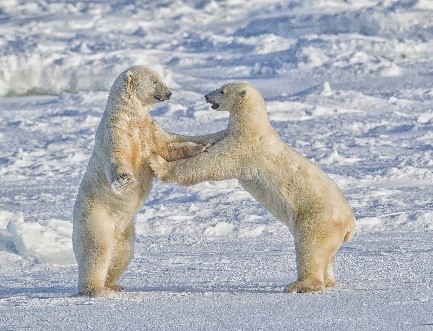 Title: Dominance Fight on the Ice
Photographer: Ian Stone
Location: Churchill National Park, Canada
Photographer of the Year: Shortlisted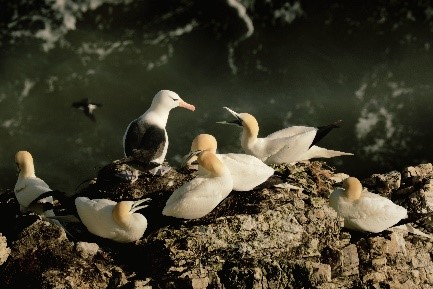 Title: Loneliness in Yorkshire
Photographer: Maciej Wontorowski
Location: Bempton Cliffs, East Yorkshire, England
Photographer of the Year: Shortlisted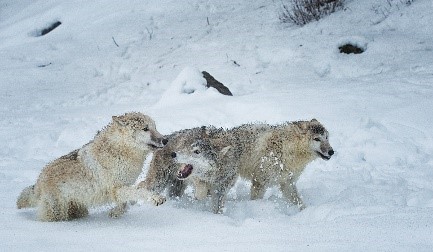 Title: Dominant Male Wolf
Photographer: Ian Stone
Location: Montana, USA
Photographer of the Year: Shortlisted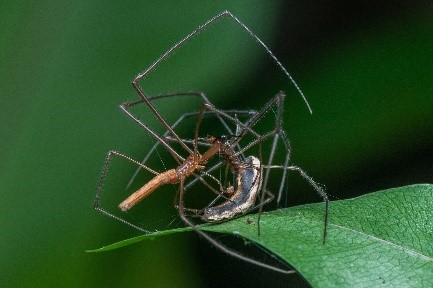 Title: Everlasting Love
Photographer: Polwatta Siriyalage Chamara Sulakkhana
Location: Ambalangoda, Sri Lanka
Photographer of the Year: Shortlisted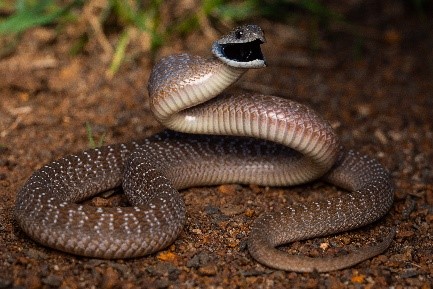 Title: Montane Egg Eater
Photographer: Robin James Backhouse
Location: Nairobi, Kenya