News
Professor Dame Julia Goodfellow announced as next RSB President
Professor Dame Julia, currently the Vice Chancellor of the University of Kent and President of Universities UK, is to succeed Professor Dame Jean Thomas as President of the Society from May 2018.
With distinguished executive experience and service across the biosciences including her achievements as Chief Executive of the Biotechnology and Biological Sciences Research Council (BBSRC) and Chair of the British Science Association, Professor Goodfellow is renowned for academic achievement in the fields of biophysics and biomolecular science.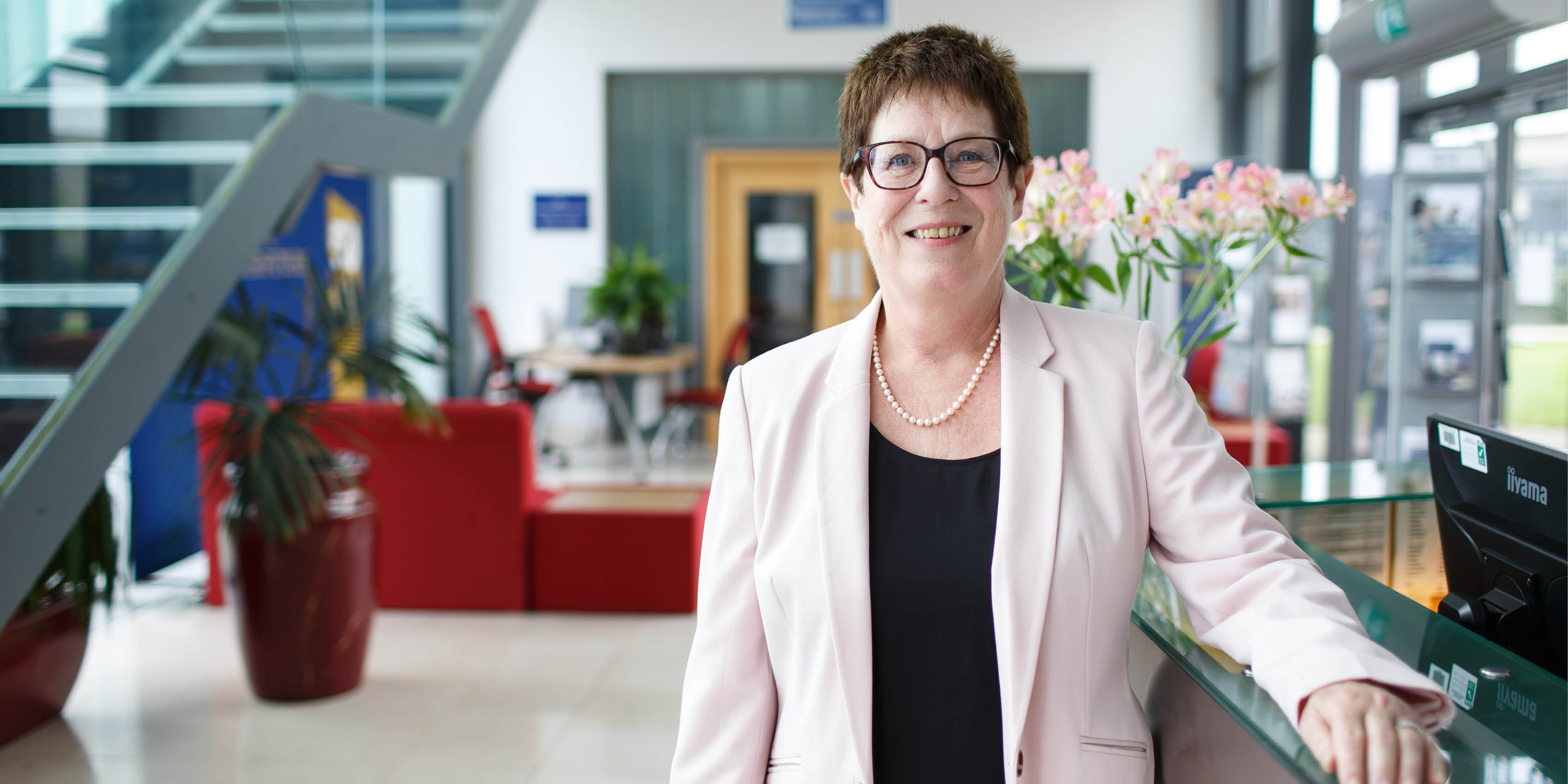 Professor Dame Julia Goodfellow will be assuming the role in 2018 (Photo credit: University of Kent)
Professor Goodfellow said of the appointment: "I am honoured to be appointed as the next President of the Royal Society of Biology, and look forward to succeeding Professor Dame Jean Thomas in 2018.
"Jean's ongoing presidency has already seen great development of the Society, and I hope to build on her endeavours and support the Society as it advances further.
"I look forward to working with the RSB to help strengthen the biosciences community they have successfully fostered, and ensure we are able to represent their views and priorities in the coming months and years."
Having completing her PhD in biophysics at the Open University Research Unit, Professor Goodfellow became Professor of biomolecular science at Birkbeck College before becoming Vice-Master in 1998 and Head of the School of Crystallography.
In 2002, Professor Goodfellow was appointed the chief executive of the BBSRC, being the first woman to lead a UK research council.
She was appointed as chair of the British Science Association from 2009 until 2014, and to both the Science and Technology Facilities Council and Prime Minister's Council for Science and Technology in 2011. In 2015 she was also elected as President of Universities UK, again being the first woman to hold this position.
Professor Goodfellow received a CBE in 2001 for services to biophysics, and in 2010 she received a DBE for services to science.
Professor Dame Jean Thomas was appointed President of the RSB in 2014, and will hold this position until 2018.
Professor Thomas said of her successor: "I am delighted that Julia will be the Society's third President. She has made tremendous contributions across the biosciences and education and will undoubtedly be an excellent hand at the helm of the Society.
"Her experience and knowledge will be a great asset as the Society continues to develop a unified bioscience voice and champion the work of biologists.
"I look forward to a busy final Presidential year, and anticipate the ever stronger future that I am sure Julia and the Society will build."
Professor Thomas is the immediate past Master of St Catharine's College, Cambridge and Emeritus Professor of Macromolecular Biochemistry at the University of Cambridge.
She was Biological Secretary and Vice-President of the Royal Society from 2008-2013 and has played key roles in bioscience funding and other organisations nationally. Professor Thomas was awarded a CBE for services to science in 1993, and a DBE for services to biochemistry in 2005.
Professor Goodfellow will be the third President of the RSB since its establishment in 2009. Professor Dame Nancy Rothwell was President from 2009 – 2014 and Professor Dame Jean Thomas from 2014-2018.