News
National Science Art Competition Launches
The Royal Society of Biology and the Royal Veterinary College are proud to announce the launch of the annual Nancy Rothwell Award 2016. The competition celebrates specimen drawing in schools and highlights the benefits of combining art and science.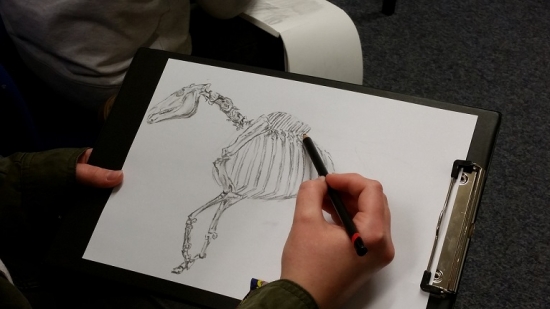 The competition, named in honour of the first President of the RSB, Professor Dame Nancy Rothwell FRSB, will be launched this evening at a free public event, Night at the Vet College: Animal Athletes at the RVC in London.
Artwork can be submitted in one of three categories (7 to 11, 12 to 14 and 15 to 18), and can be inspired by microscope, plant or animal specimens. Entries should be submitted by Friday 2nd September 2016 and winners will be notified by Monday 12th September 2016.
Certificates will be presented to the winners on an experience day at the RVC. Winners will meet the artist in residence and go on a tour of the anatomy museum and dissection rooms. They will also receive drawing equipment and £250 for their school.
A shortlist of the top 10 entries in each category will receive a set of drawing pencils and a certificate. The outstanding top three of these will also win £25, plus a place on the RVC experience day. All shortlisted entries in the 15-18 category, will also be entitled to a year of complimentary BioNet membership of the RSB.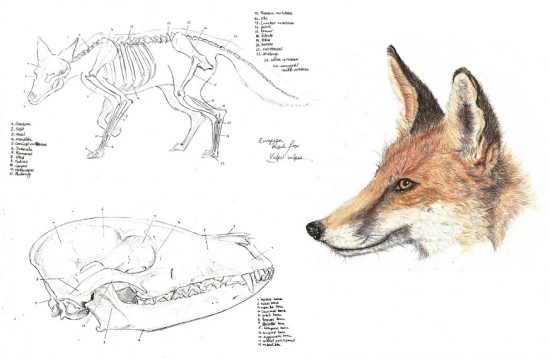 Last year's competition received over 300 entries. Emma Foster (18) from Reigate Grammar School in Reigate, Surrey, won the older category for her beautiful drawing of a European red fox, Vulpes vulpes, accompanied by two intricately labelled sketches of the animal's skeleton and skull. The winners from the younger categories were; Alice Kemp (14) from The Perse School in Cambridge, for her colourful cross-section of a cottontail rabbit; and Peiran Sun (11) from Godstowe School in Buckinghamshire, for her beautiful annotated sketch of her pet budgerigar.
The Royal Society of Biology would like to thank the judges: Professor Susan Standring FRSB, editor in chief of Grey's Anatomy; King's College London; Andrew Crook and Dr Grace Sim of the Royal Veterinary College; and Sophia McCully of the Royal Society of Biology.
Find out more about the Nancy Rothwell Award.
The outstanding 2015 shortlist is available to view on the RSB Facebook page and more specimen drawing inspiration is available on the RSB Pinterest board.