News
Invisible air pollution becoming harder to detect
Air pollution causes millions of premature deaths globally. Unlike the thick London smogs of the mid twentieth century, today's air pollution episodes have become 'more invisible' and are less obvious to those affected, according to experts gathered at a Royal Society of Biology event on Tuesday.
The meeting also heard that magnetite pollution-derived nanoparticles are being found at high levels in brain tissue from those living in highly polluted areas and are being investigated as potentially linked to neurodegenerative diseases, including Alzheimer's.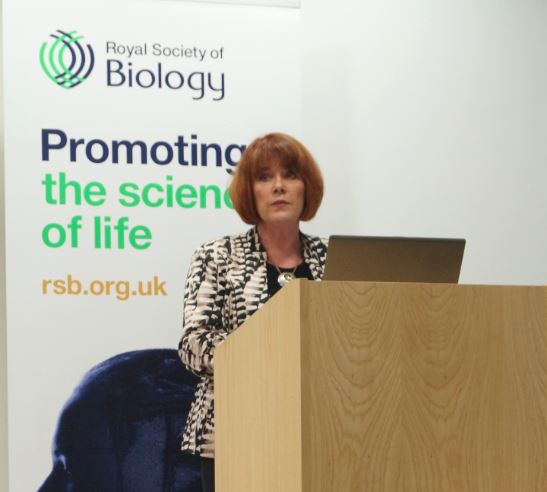 Terry Tetley FRSB (left), professor of lung cell biology at the National Heart and Lung Institute at Imperial College London, said that the make-up of air pollution has shifted towards smaller particulate material, making it harder to detect and therefore of great concern. Increasing evidence indicates that air pollution could have a broad range of adverse health effects.
"It's not just lung and heart diseases we need to investigate - it's birth defects, neurodevelopment, dementia and others – all of these are coming into play," said Tetley.
The event, held in partnership with Procter & Gamble, aimed to present various research on air pollution relevant to human health, discuss how best to assess its effect, and look at opportunities for academic-industry collaboration.
Barbara Maher (below, second left), a professor at the Centre for Environmental Magnetism and Palaeomagnetism at the University of Lancaster, described her recent research on magnetite, a substance that occurs naturally in the brain, but is also found in an identifiably different form in emissions resulting from friction and combustion.
She said that many magnetite nanoparticles found in recent brain samples matched the structure of those found in airborne pollution and is investigating links between their presence and neurodegenerative diseases.
Professor Tom McLeish of Durham University (below, second right) talked about the fruitful mix of not only biology and physics approaches but also integrating business, and blue sky university approaches to tackle challenges. Professor Stefan Przyborski (below, far right) presented the advantages of carefully building and verifying 3D stem-cell models of human skin because of the opportunities this opens for physiological and stress testing.
Dr John Oblong of P&G (below, far left) discussed research into how combined environmental factors, including ultra violet light and pollutants from inside and out, affect our skin. Initial work suggests impacts on skin hydration, and his future work will focus on identifying mechanistic insights.
More than 80% of people living in urban areas that monitor air pollution are exposed to air pollution levels that exceed the World Health Organization's (WHO) recommended limits, and by 2050, it is predicted that over 68% of all people will live in cities.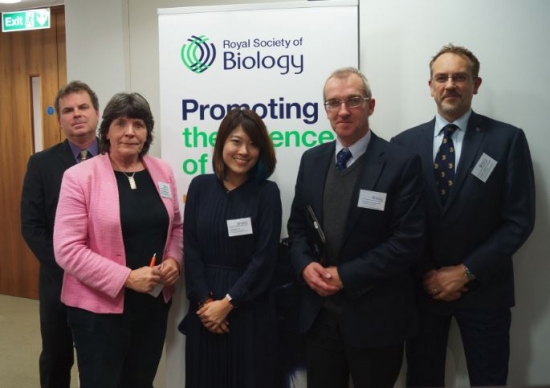 Dr Shufen Fan (above, centre), from Procter & Gamble's Innovation Centre in Singapore, spoke about air pollution in Asia. She said poor air quality in China had been found to increase stress levels and deeply affect people's emotions, and the population has become accurate at predicting pollution levels based on sensory signals.