News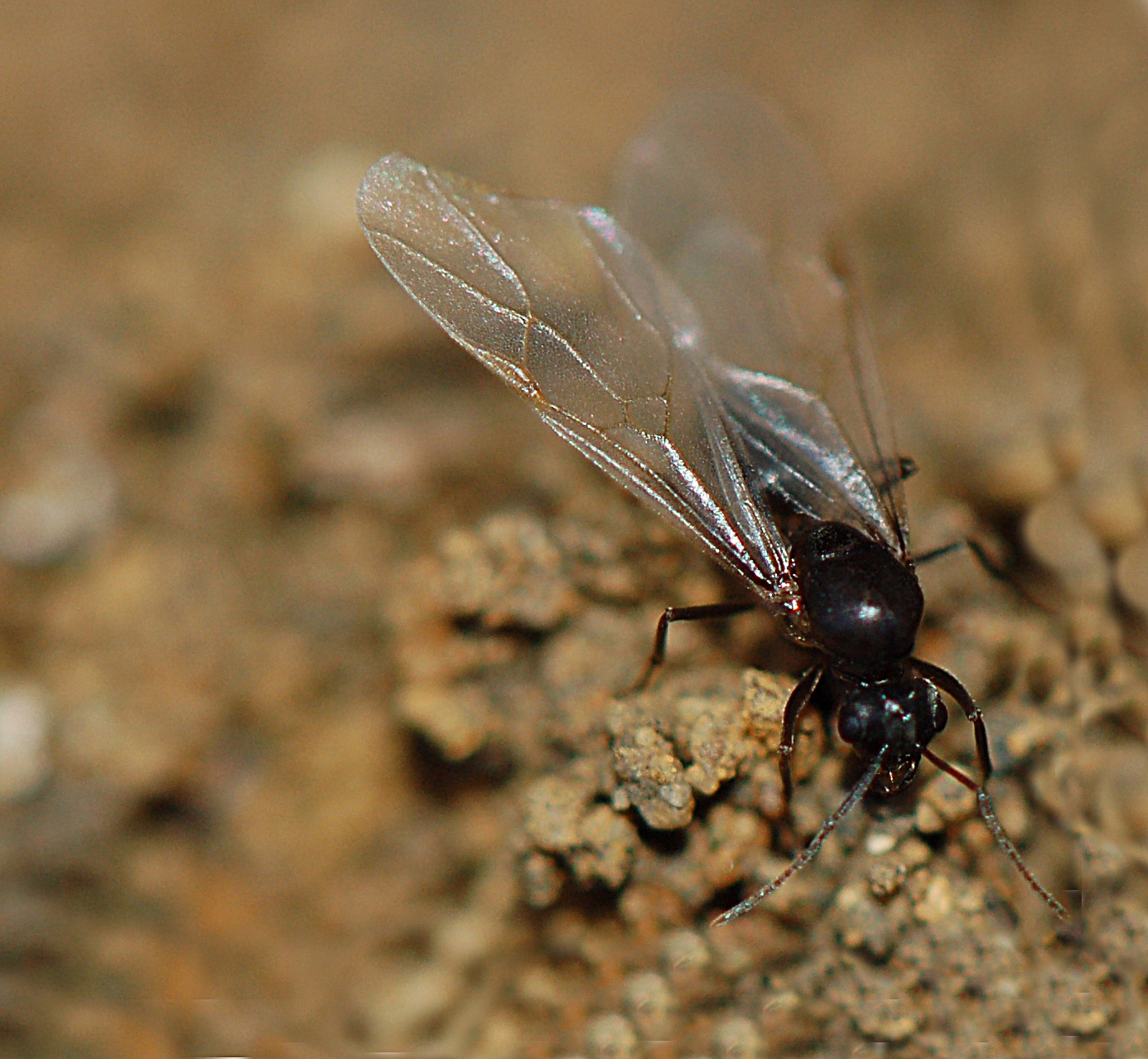 The UK's black garden ants (Lasius niger) are currently taking to the air in spectacular style, earlier than usual. Records are coming in for the Society of Biology's flying ant survey, and more are needed. Last year's survey revealed not one but two main flying ant days, and it may be that we see the same in 2013.
Professor Adam Hart from the University of Gloucestershire is part of the 2nd year of the flying ant survey, and believes the warm weather has caused the flying ants' early appearance. He says: "Each summer flying ants erupt from the ground seemingly without warning, as new queens leave the nest to mate and found their own colonies.
"They often emerge simultaneously over large parts of the country, and many people know this as 'flying ant day', but we wanted to find out whether there really is one single day. Interestingly, in 2012 there were two main flying ant days, two weeks apart. But is this the same in other years?
"The time between the two peaks was a period of low pressure, which is usually associated with clouds, wind and rain. It could be that this weather kept some flying ants in their nests waiting for a suitable day, in which case we may not see the double peak again this year."
The 2012 survey produced very valuable data, but it is important to run the survey for multiple years to help understand how and why the timing of emergence changes.
Dr Rebecca Nesbit, press officer at the Society of Biology and entomologist, says: "Last year the Society of Biology received well over 6,000 reports in the first flying ant survey, and this year we look set to beat that. We are extremely grateful to everyone who has sent in their records – please keep them coming!"