News
RSB members recognised in 2018 New Year's Honours list
A number of members and Fellows of the Royal Society of Biology have been recognised in the 2018 New Year's Honours list.
Professor Hilary Lappin-Scott, senior pro-vice-chancellor at Swansea University, has received an OBE for services to microbiology and the advancement of women in science and engineering.
Lappin-Scott has been an active Fellow of the RSB since 2009, having most recently delivered the keynote talk at the RSB twilight meeting on equality and diversity in STEM back in May 2017.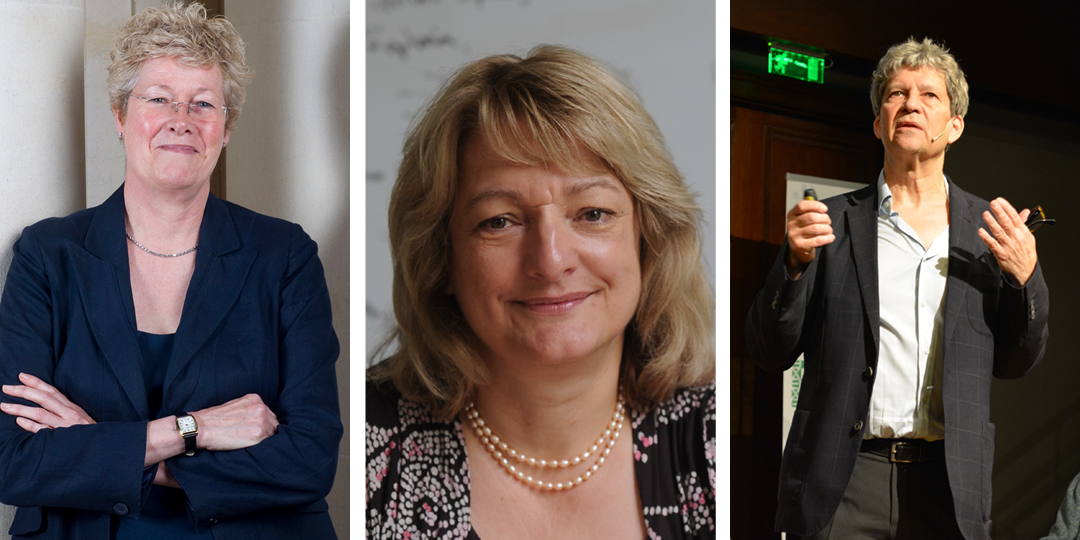 From left to right: Professor Lappin-Scott, Dr Tina Barsby and Professor Lovell-Badge
Dr Tina Barsby, chief executive and director of the National Institute of Agricultural Botany, has been received an OBE for services to UK agricultural science and biotechnology. Barsby has been an RSB Fellow since 2010.
Professor Robin Lovell-Badge, senior group leader at the Francis Crick Institute, has received a CBE For services to genetics, stem cell research and the public understanding of science.
A Fellow of the RSB since 2011, Lovell-Badge was a guest panelist for the RSB's Biology Week debate at the Royal Institution on genome editing.
Dr Elizabeth McDonnell, lately head for biomass electricity policy at the Department for Business, Energy and Industrial Strategy, and member of the RSB for 32 years, received an OBE for services to bioenergy policy.
Christine Ryan, lately chief inspector of the Independent Schools Inspectorate has received a DBE for services to education. Ryan has been a Fellow of the RSB since 2010.