News
Executive Chair of BBSRC, UKRI, appointed as RSB Trustee
Professor Melanie Welham, Executive Chair of the Biotechnology and Biological Sciences Research Council (BBSRC), part of UK Research and Innovation (UKRI), has been appointed as a Trustee for the Royal Society of Biology and will take up her position from 1st September 2023.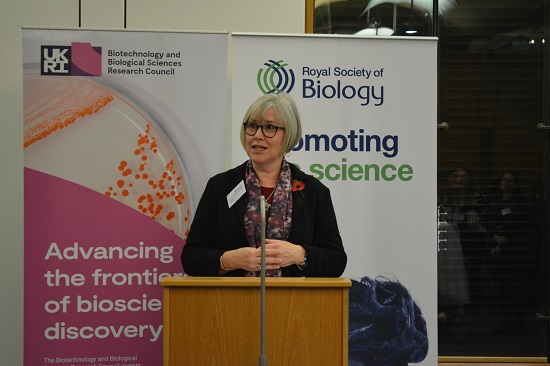 At the University of Bath, Professor Welham was a leading researcher in molecular signalling and stem cell science and was the first woman to be appointed a professor in her department. She obtained her first degree in Biochemistry from Imperial College London before undertaking a PhD at University College London, followed by post-doctoral research at the University of British Columbia, Canada.
Professor Welham has a well-developed understanding of the requirements and demands of catalysing, supporting and delivering bioscience research, especially the interface between the Council and the research and innovation community. She has also long been an advocate for equality, diversity and inclusion. As UKRI's Executive Champion for People, Culture and Talent, Professor Welham has played a key leadership role engaging in activities to promote the EDI agenda across the wider research and innovation community.
Professor Welham said: "The Royal Society of Biology's vision to create a world that values biology's contribution to improving life for all is extremely close to my heart.
"Having been deeply involved in different aspects of bioscience throughout my career, I have witnessed first-hand the value and positive benefits that can be realised by supporting outstanding research across the breadth of biology. I am very proud to have been appointed as a Trustee and I look forward to supporting the Society's important work raising the profile and understanding of the potential of biology".