News
Red Fox Wins Nancy Rothwell Award for Specimen Drawing
The results of the Nancy Rothwell Award for specimen drawing have been announced, with winners in three age categories selected from a high standard of entries.
Emma Foster (18) from Reigate Grammar School in Reigate, Surrey, has won in the 15-18 category, for her beautiful drawing of a European Red Fox, Vulpes Vulpes. The drawing features a captivating and colourful sketch of the foxes head, along with two intricately labelled sketches of the animal's skeleton and skull.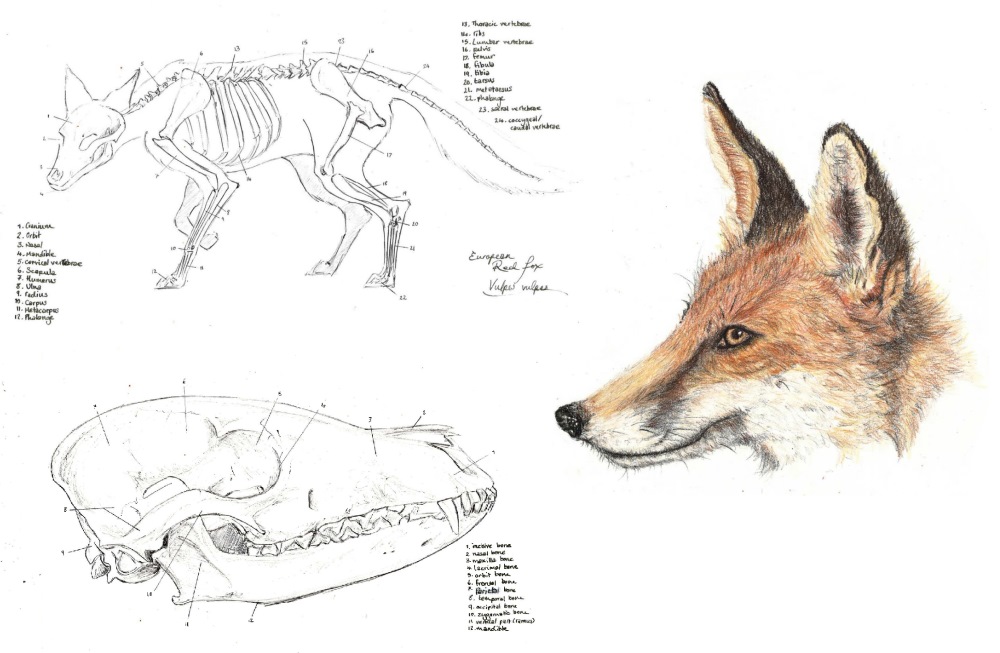 Judge Professor Susan Standring FRSB said: "The standard of the entries was high in all three age categories. The winning entries were beautifully crafted pieces of work with ample evidence of careful observation and attention to detail. Emma Foster's 15-18 winning entry of the head, skeleton and skull of a red fox was the stand-out winner in that category, the head in particular was a stunning piece of observational art in the style of Albrecht Dürer."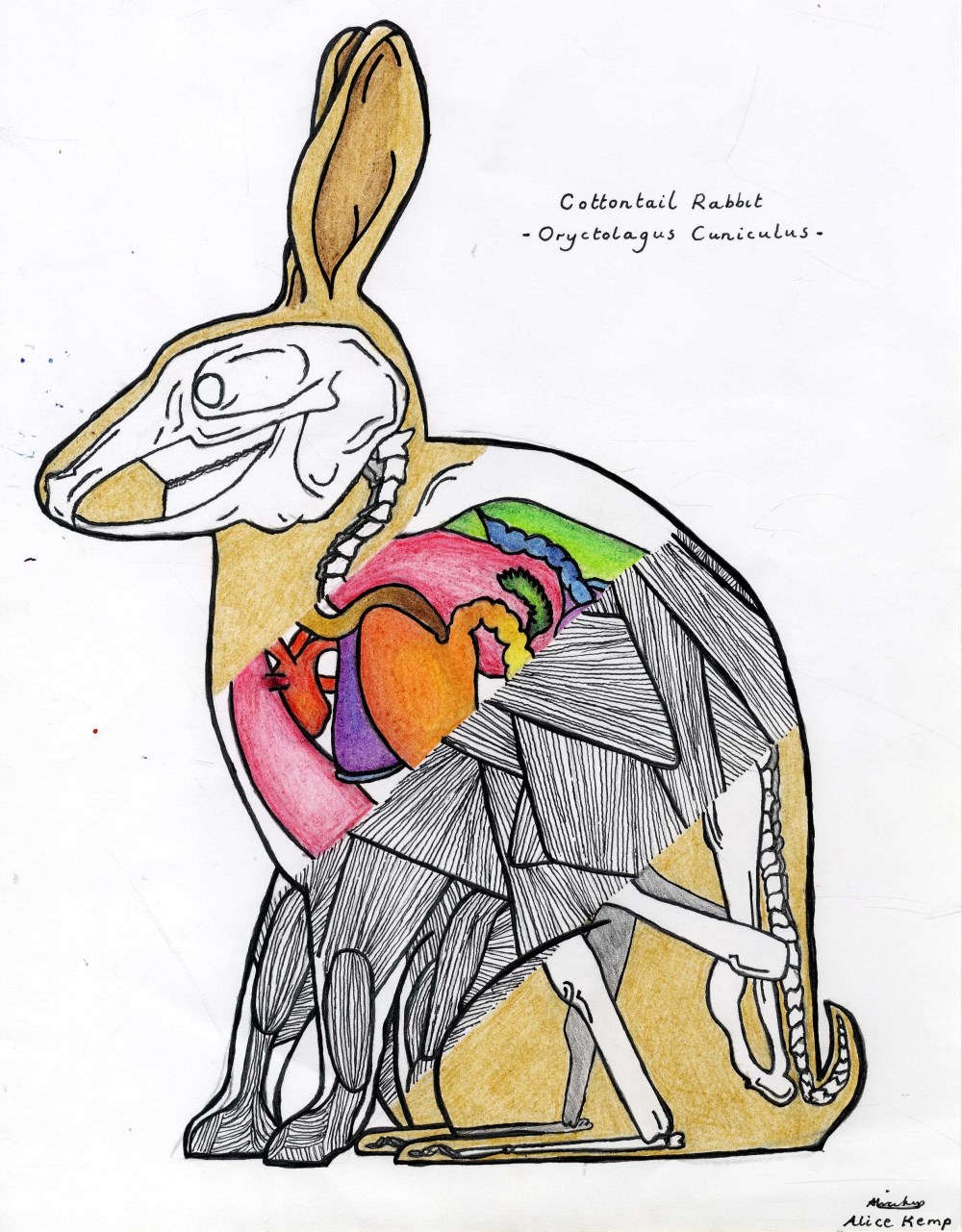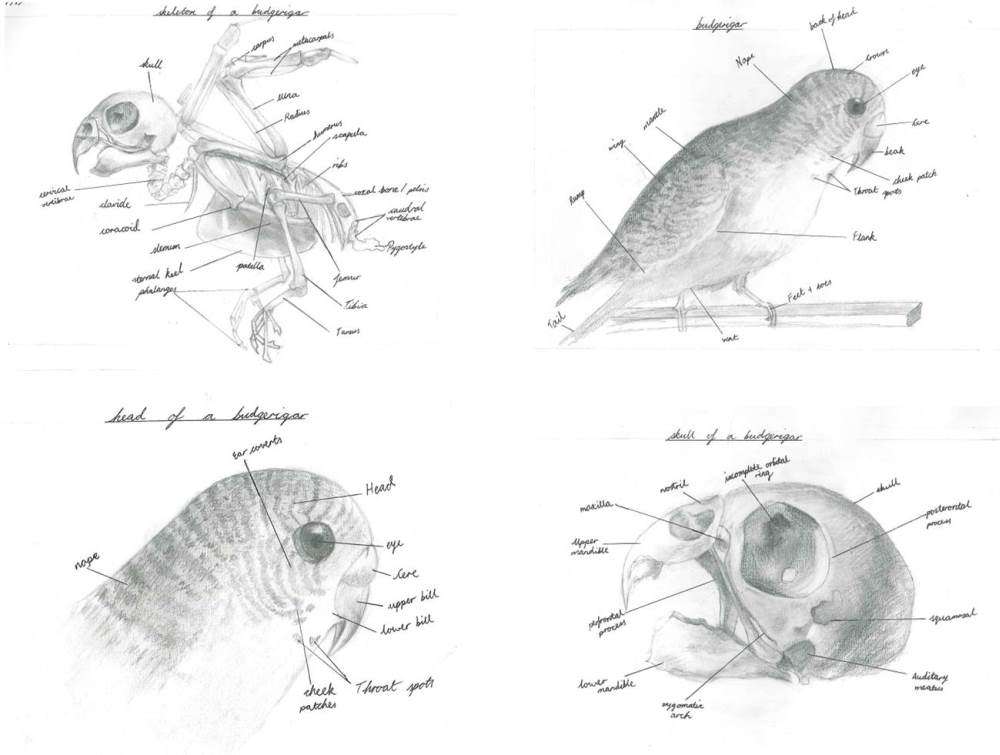 The winners from the younger categories were: Alice Kemp (14) from The Perse School in Cambridge, for her colourful cross-section of a Cottontail Rabbit; and Peiran Sun (11) from Godstowe School in Buckinghamshire, for her beautiful annotated sketch of her pet Budgerigar.
The Royal Society of Biology launched the Nancy Rothwell Award in 2014 to celebrate specimen drawing in schools. Named after Professor Dame Nancy Rothwell FRSB, Vice Chancellor at The University of Manchester and former President of the Royal Society of Biology, the competition was set up to highlight the mutual benefits of combining art and science.
This year's competition received over 300 entries from all over the UK, a three-fold increase in entrants from 2014. Students' studies of plants, animals and microscopy specimens were accepted in three age categories (7-11, 12-14 and 15-18 years old). The standard of entries was extremely high, using a wide variety of mediums including watercolours, pencils and paint, to capture organisms ranging from birds, to invertebrates to humans.
The award is supported by the Royal Veterinary College (RVC), London, where certificates will be presented to the winners on an experience day. Winners will meet the artist in residence and go on a tour of the anatomy museum and dissection rooms. They will also receive drawing equipment and £250 for their school.
A shortlist of the top 10 entries in each category will receive a set of drawing pencils and a certificate. The outstanding top three of these has also won £25, plus a place on the RVC experience day.
The Royal Society of Biology would like to thank the judges: Professor Susan Standring FRSB, editor in chief of Gray's Anatomy; King's College London; Andrew Crook MBE FRSA and Dr Grace Sim of the Royal Veterinary College and Karen Patel MRSB of the Royal Society of Biology.
Find out more about the Nancy Rothwell Award.