News
Dr Andy Love receives School Biology Teacher of the Year Award
Dr Andy Love, a Professional Tutor at Highdown School and Sixth Form Centre, Reading, has won this year's RSB School Biology Teacher of the Year Award.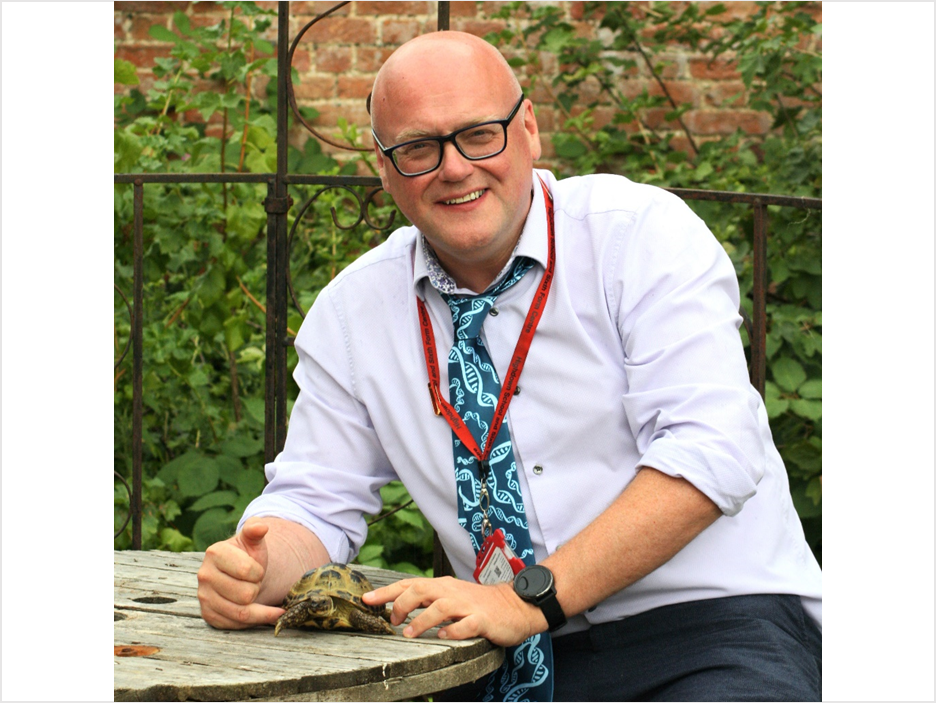 As part of the award he received £500 for himself plus £500 of Oxford University Press resources for his school.
Andy's passion for teaching Biology comes through in all he does and is an outstanding teacher of his subject. After hearing the news that he had won School Biology Teacher of the Year, he said: "I am so humbled, proud and honoured to be awarded this accolade from the Royal Society of Biology. It is down to the collective effort and support from the most marvellous students and inspirational colleagues at Highdown School, as well as all the dazzling teachers and ingenious students I have had the privilege of working with throughout the last 30 years. I have learned from all of you and continue too every day.
"This award has given me a moment to pause and reflect on the immense importance of teaching and that of Biology: the power of connection with students, colleagues and the environment. A connection that not only shapes and influences the lives of students, but also develops the next generation of teachers to inspire students to success and lifelong learning. A connection that continues to drive my curiosity to never stop learning because life never stops teaching!"
Commenting on Andy's win, Rachel Cave, Headteacher of Highdown School, said: "Andy Love is a truly inspirational teacher and leader of teachers. His students fall in love with Biology because of his passion for the subject and dedication to their individual successes at all levels.
"His profound belief in learning in all forms become infectious, so everyone wants to progress and succeed. His leadership of initial teacher training is far reaching into all subject areas and there are hundreds of teachers who have started or stayed in the profession because of Andy. I am delighted and very proud that Andy is a key member of Highdown staff - leading young people and fellow teachers to be the best they can be. I am therefore not surprised that Andy has won this award as it is so richly deserved."
Additionally, the chair of the award's judging panel, Professor Mark Winterbottom CBiol FRSB from the Faculty of Education, University of Cambridge, noted: "Andy is an absolutely exceptional educator with a 'passion for teaching', and one of the most outstanding biology teachers I've had the pleasure to encounter during my involvement with this award.
"When Andy was nominated, he nearly didn't apply, and had to seek reassurance that it was the right thing to do from a former colleague outside of school. All I can say is that we're glad he did. In the words of one of his students 'Dr Love is so much more than just a brilliant biology teacher. He's the best teacher. We're so proud of him'."
The Royal Society of Biology wishes to thank Oxford University Press for its continued support of this award and offering a prize to the top winner.