News
Clay corals and intestinal microbiome win BioArtAttack 2022
Over 350 high quality and exciting art pieces were entered into this year's BioArtAttack competition, including collages, sculptures and knitted objects covering a wide range of subjects within the biosciences.
Imogen James, aged 16 from Norwich School, won the Individual category of the competition with her cross section of the intestine, titled The Intestinal Microbial Garden.
Imogen used recycled cardboard, multi-coloured paper Wool, pink rubber gloves, cotton wool,pipe cleaners and beads to show the cross section of the intestine and its microbial residents.
Commenting on her win, she said: "I decided to make a model of the intestine and its microbes as I am very interested that inside our gastrointestinal tract.
"Scientific research is revealing that the microbes that live within our gut, our gut microbiome, are affected by our diet, which as a result can not only impact our physical health, but our mental well-being and mood too. I therefore feel the importance of this needs to be highlighted and better understood.
"To do so is crucial for our health, and so by making a model, I hope it will create a conversation about its importance along with explaining the concept in a way people can understand as well as visualise."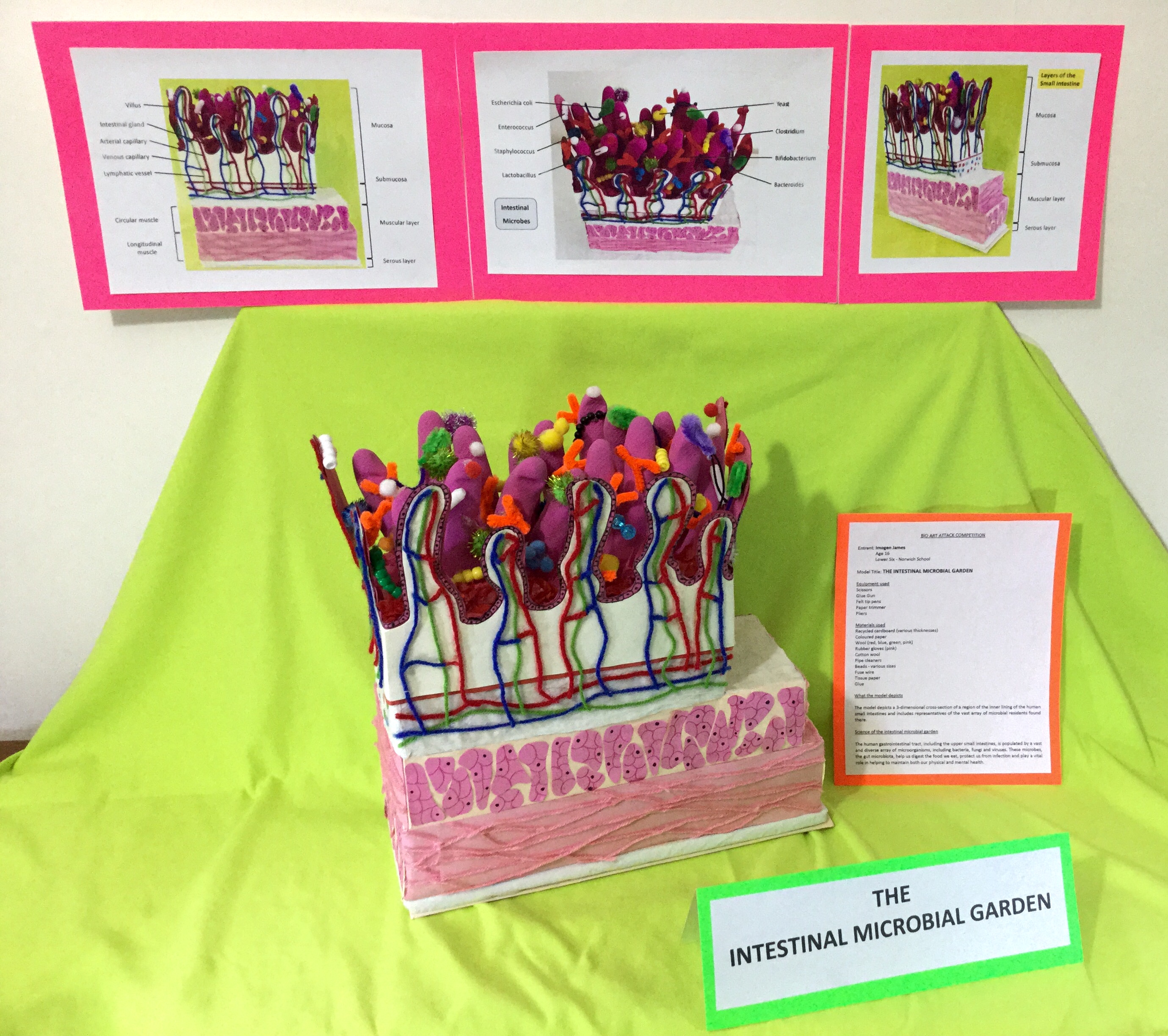 Imogen James' art project - The Intestinal Microbial Garden
Her project shows the human gastrointestinal tract, including the upper small intestines, which is populated by a vast and diverse array of microorganisms, including bacteria, fungi, and viruses.
A group of 45 students in Year 7 from Alleyn's School, won the Group category in this year's BioArtAttack competition with their piece entitled Clay Corals.
The students learned to make clay forms, fired and glazed in white. It was intended to visibly show what a bleached coral reef might look like on display in the school, using projected colours images to represent the life before the death.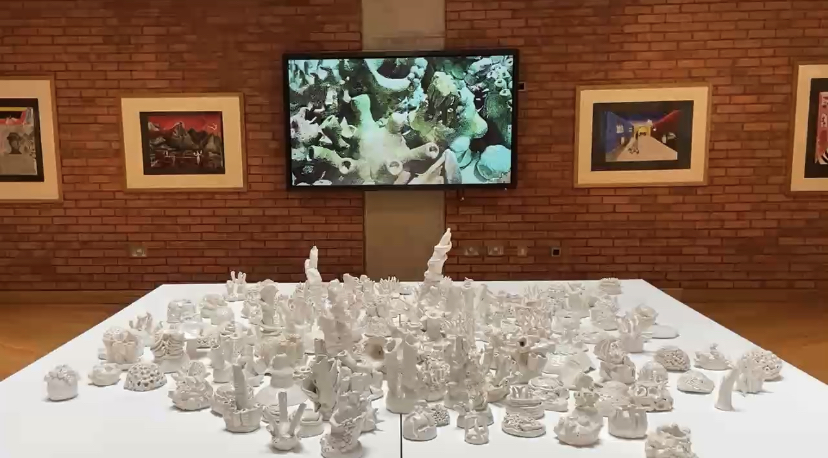 The art project of Year 7 from Alleyn's School - Clay Corals
Their art teacher, Joanne Platten, said: "After watching 'Chasing coral ' on Netflix I wanted to do a piece of art to raise awareness of this issue. Art is a great tool for activism and raising awareness on all sorts of issues and I'm so pleased this project has had some recognition.
"The pupils really enjoyed the clay-work and many were unaware of the severity of this problem and why we need our coral reefs'. Climate change is something I am working hard at integrating into my schemes and cross curricular learning is a personal passion of mine."
Reflecting on their efforts for the project, pupil, Trisha Aiyar, aged 11, said: "I really enjoyed the coral project because it allowed me to delve into the world of sculpturing, a fairly new skill for me, allowing me to get to grips with the corals' intricacy and beauty.
"Also, this piece of corals was very heartfelt because we made sure the corals were white, instead of multi-coloured to represent the pollutants and heat in the sea that is destroying and bleaching our beautiful corals."
Other entries that were shortlisted are listed below.
Individual Submissions
Monochromatic Series - Coral Reef bleaching | Hyomin Kim, Singapore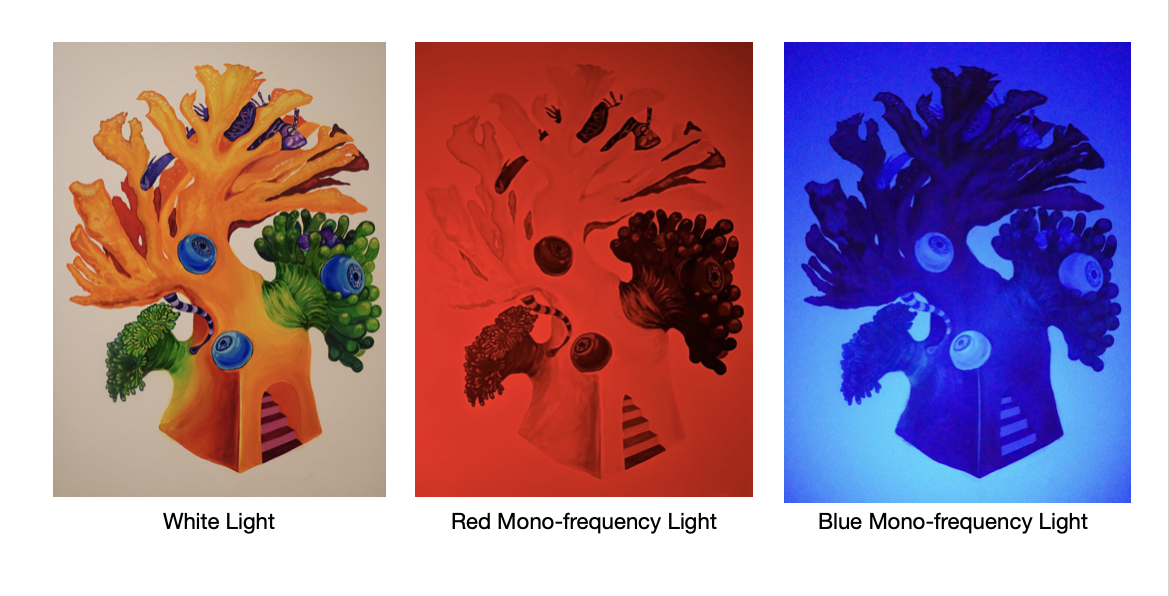 Made with acrylic on Canvas, using red and blue LED lights
The Wood Wide Web | Rachel Stern, London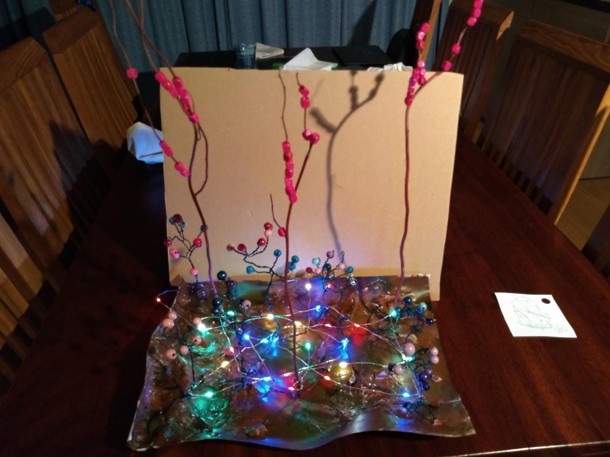 Made from fibre optic fairy lights, garden wire, beads, cardboard, paper, acrylic paint
Rhynchokinesis in the common Snipe | Joni Roachdown, Liverpool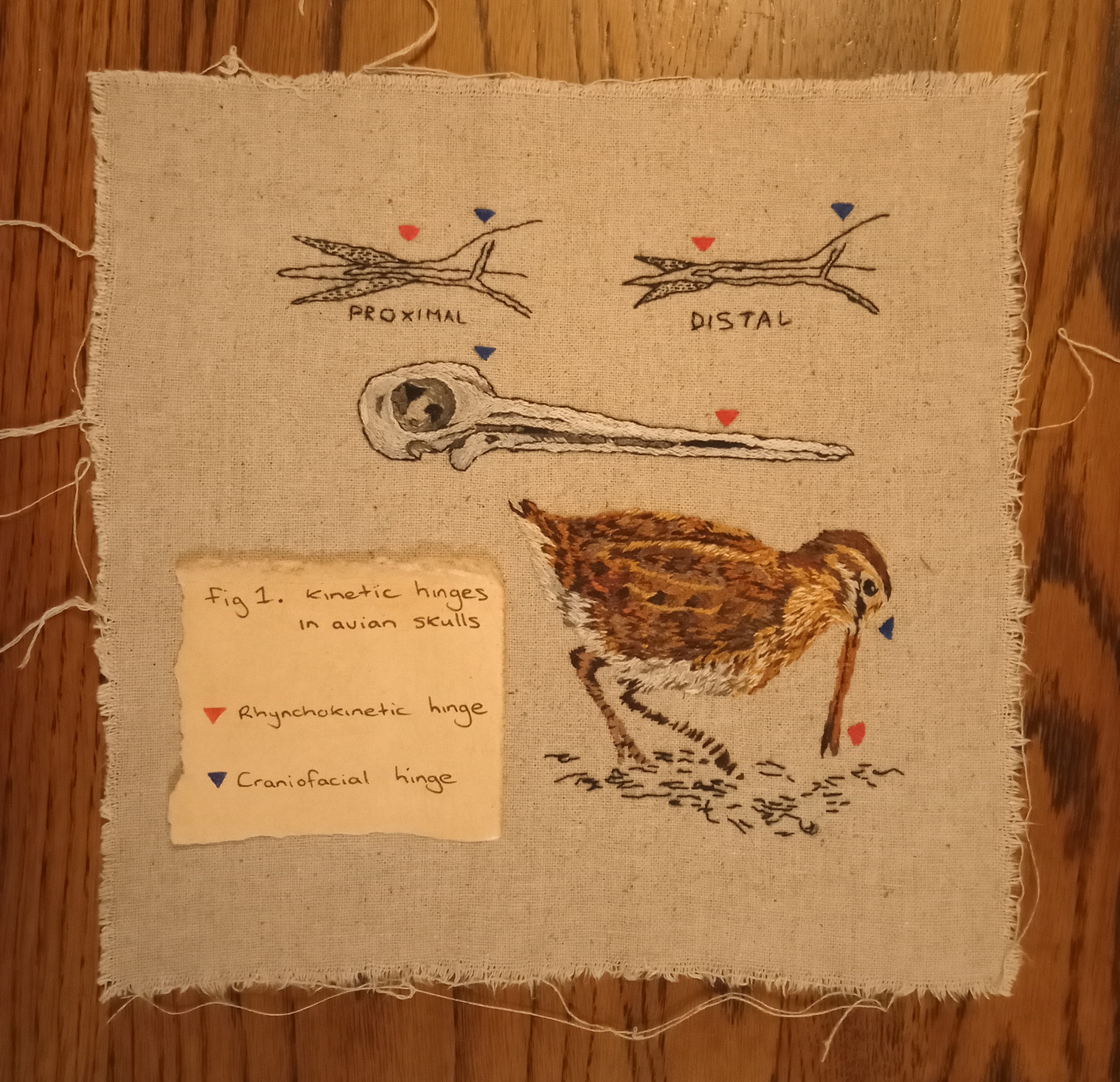 Made from linen, embroidery silks, cartridge paper, tea, pen and ink
Splitscreen Snail - Anatomy of a Giant African Land Snail | Lara Antelo Miles, Hampton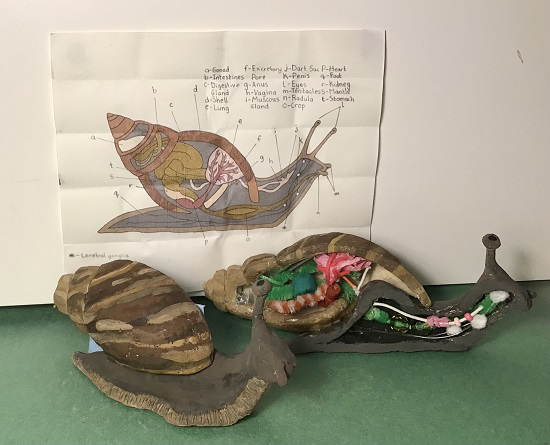 Made from acrylic paint, paper mache, beads, string, pipecleaners, paper, pom-poms
A home good enough to eat | Daisy Martin, Norwich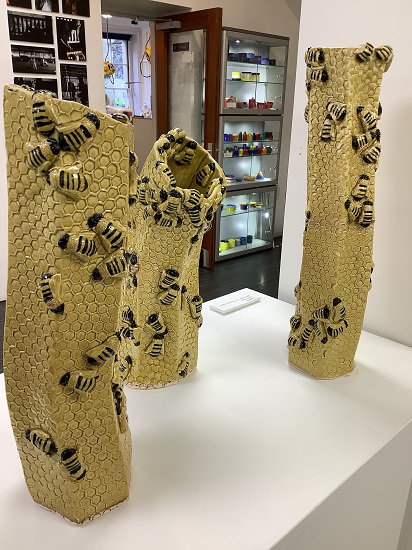 Made from grogged clay with a toffee crackle glaze