News
Brian Cox talks science and pop at Society of Biology fundraiser
Details

03 September 2014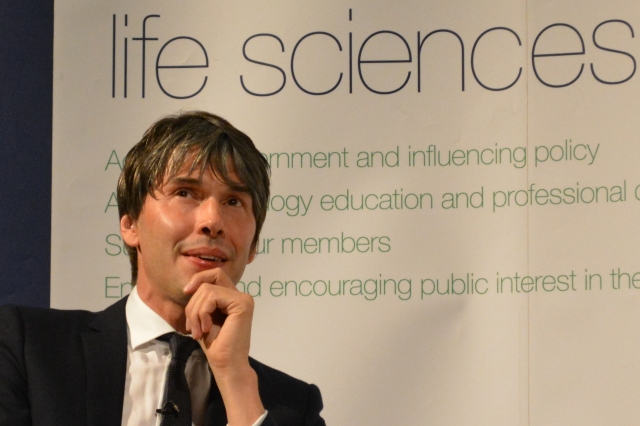 Science is "too important not to be part of popular culture", according to Professor Brian Cox.
Speaking at the Society of Biology's first ever fundraising event, the popular TV academic said television and popular culture were the most powerful ways to influence society and that more scientists should aspire to be part of it. "For us to cede that to footballers, musicians, and soap stars and say it's not for us, we operate on a higher plane, is ridiculous," he told an audience at the Royal Geographical Society in London.
He also said that scientists need to be more absolute in communicating the likelihood that they are wrong when discussing huge issues such as climate change. "We can sometimes create a false sense of debate that suggests there is a lot of uncertainty, and that sounds dangerous. I almost want to say we should be less scientific, but in a very specific way that says 'you can't do better than this'. You can be absolute – you can say that science is absolutely the best evidence we have, and this is absolutely the best advice."
In a wide-ranging, enthralling and at times amusing discussion with The Biologist's editor Sue Nelson, Professor Cox said David Attenborough was "irreplaceable" as he "pretty much invented science documentaries". He also spoke passionately about the wider role of universities and learned societies in society, calling on them to focus on their social responsibilities more.
Professor Cox also went on to say that the US had "lost its bottle" when it came to funding space exploration and had suffered in terms of technological advances as a result.
All the money raised by the event will go towards expanding the Society's charitable activities, which includes financial support for those embarking on or returning to a career in science, as well as a number of activities to increase understanding and interest in the life sciences.