News
Belfast to 'eat for survival' in The Hungry Games
The Hungry Games will challenge visitors to reduce their food waste and improve their knowledge of nutrition in activities developed in partnership by the Royal Society of Biology, the Biochemical Society and the Nutrition Society, at Northern Ireland Science Festival in Belfast this weekend.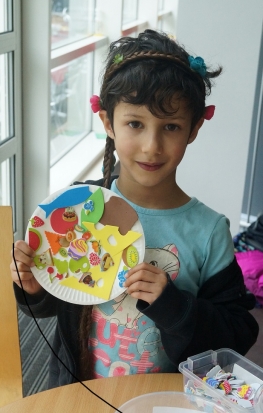 As part of this free, drop-in event scientists will explain how changing our food habits could have a positive effect on the environment as well as our health, and cook up a selection of tasty nutritious and sustainable dishes in the UK's busiest food market, St George's Market, Belfast.
Dr Penny Fletcher MRSB, events and public engagement manager at the Royal Society of Biology, said: "Food security for our growing global population is one of the biggest challenges of the 21st century. However, in the UK we still throw away a fifth of the food we buy and don't always think about getting the best nutrition from our diets. We need to shop, cook and eat smarter. We hope to help visitors improve not just the health of their families and their bank balance, but ultimately the health of our planet!"
Participants in The Hungry Games will learn about the various nutrients found in the foods they eat and how production of these foods affects the environment. Visitors can play exciting card games to weigh up these considerations, take part in quizzes to test their knowledge, and make their own model plates of food to take home. Visitors will be able to find out about the work of the Centre of Excellence of Public Health NI and quiz researchers on their latest findings on healthy eating.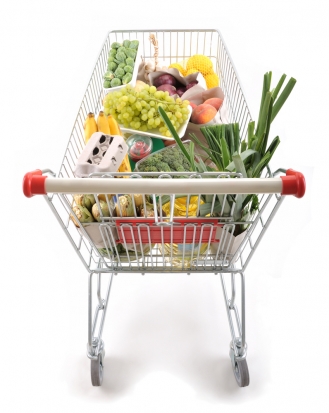 Love Food Hate Waste and Home Economist, Susan Anderson, will be cooking up some tasty treats using one of our favourite household leftovers, potatoes, twice a day (12:00 and 14:00) and will be on hand to provide easy ideas, hints and tips for making the most of your leftovers.
Most of the 7 million tonnes of food and drink UK households throw away each year is avoidable (4.2 million tonnes), and could have been eaten if it had been managed better. This is worth £12.5 billion and would fill 8,400 Olympic swimming pools. Preventing this food waste could save the average family £700 a year and deliver significant environmental benefits in terms of landfill avoidance and mitigating climate change.
Potatoes are one of the most common wasted foods in the UK and are a source of healthy carbohydrate. 730,000 tonnes of potato go uneaten every year, of which 320,000 tonnes were avoidable. 160,000 tonnes of potatoes are thrown away whole and untouched (50%) due to 'not being used in time'. Other commonly wasted types of food are bread slices (350,400 tonnes a year), apples (110,000 tonnes), milk (290,000 tonnes) and meat and fish (570,000 tonnes).
Last year, as part of Northern Ireland Science Festival 2015, the Royal Society of Biology brought eating insects as part of the 'Menu of the Future' to Belfast. We hope to recreate the buzz this year!
Find out more about The Hungry Games.
Watch the animation: 'What's the problem with wasting food?' Produced by the Royal Society of Biology in partnership with Global Food Security for Biology Week 2013.