News
A glowing jellyfish, a multi-coloured seahorse and a vivid crab are the winners of the RSB's Nancy Rothwell Award 2022
Details

29 September 2022
The winning and highly commended entries for this year's Nancy Rothwell Award have been announced, including specimen drawings of a black sea nettle, a multi-coloured seahorse and a giant mud crab, which take the top prizes.
The Nancy Rothwell Award celebrates artwork that captures the details of anatomy, and this year more than 550 pieces were submitted by young artists from across the globe.
Submitted entries span three age categories (7-11, 12-14 and 15-18), and were judged by a panel of biologists and illustrators.
Jisoo Yang, aged 11 from Creative Art Avenue in Seoul, South Korea, took home the winning title in the 7-11 category, with his detailed multi-coloured drawing of seahorse anatomy.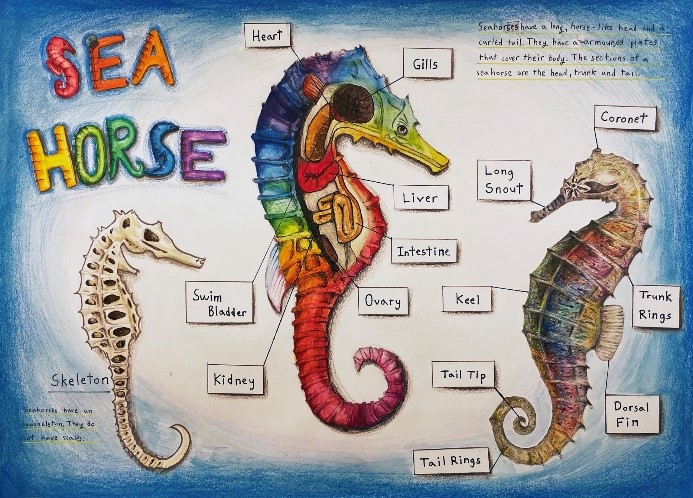 Commenting on his win, Jisoo said: "I am so excited to win this award for drawing one of my beloved sea animals. I've loved underwater creatures for as long as I can remember and I am glad that the beautiful colours of the coral reefs has inspired me to make my seahorses unique."
The winner of the 12-14 category is Meghan Wan So, aged 13 from Roedean School in Brighton, UK, with her stunning digital image of a type of jellyfish called the black sea nettle.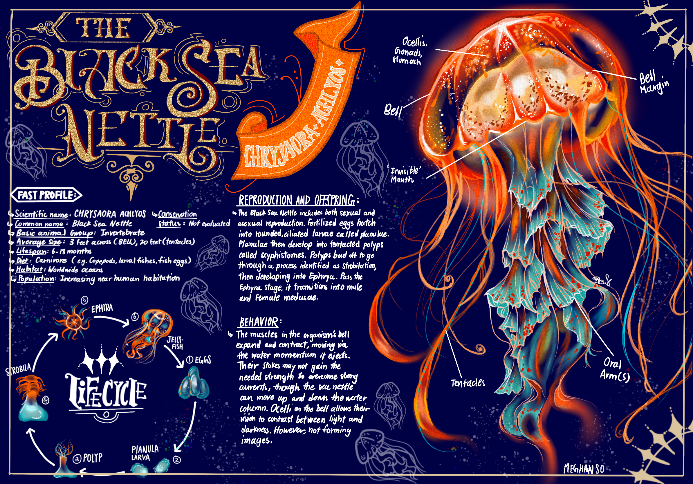 Meghan said about her win: "I was absolutely overjoyed when I saw the notification about winning the award. It is a great honour for me to receive it. This achievement is a significant milestone in my artistic endeavours."
For the 15-18 category, 18-year-old Tom Chun Wang Kwok, aged 18 from Tonbridge School in Tonbridge, UK, was awarded the winner with an extremely realistic drawing of a giant mud crab, using only colouring pencils and a marker pen.
Commenting on his win, Tom said: "I felt pleasantly surprised and very honoured when I received the award. Looking at the past entrants and winners, I am definitely humbled on the skill and accuracy in representation which I am compared against."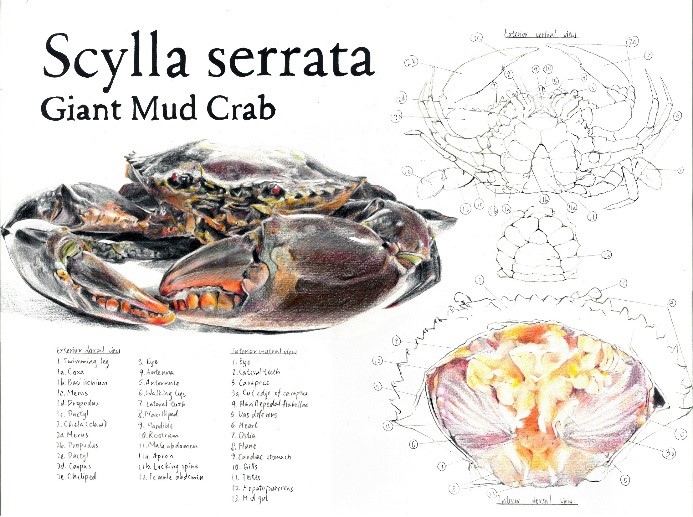 Professor Susan Standring from King's College London and a judge for the Award commented on this year's entries, saying: "I've been judging this award ever since it began and it's always great fun when I know I'll be judging it again because I really enjoy looking at these pictures. Very many congratulations to all the winners and the highly commended entrants in each category, you are a very talented bunch in such imaginative and colourful ways using different media to portray the anatomy of these animals."
The winning artists from each category will receive drawing equipment, a certificate, £25 for themselves, and £100 for their school. Both highly commended entrants and winners will be invited to an online experience day at the Royal Veterinary College.
The winning drawings are to be displayed on the 6th October at the Royal Society of Biology Annual Awards Ceremony at Carlton House Terrace, London, as part of Biology Week 2022.
Nancy Rothwell Award 7-11 category: Highly commended
Veiled chameleon (Chamaeleo calyptratus) by Adhithi Suresh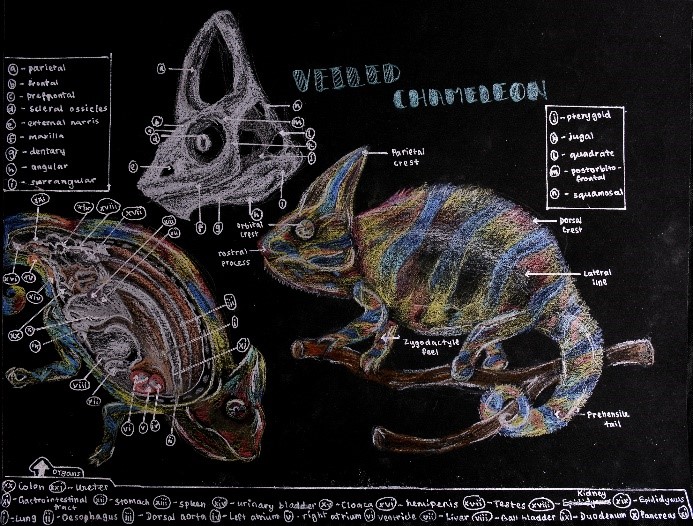 Siamese fighting fish (Betta splendens) by Katherine Hyerin Song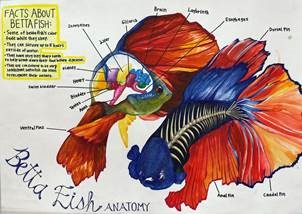 Lotus (Nelumbo nucifera) by Ada Yazmaci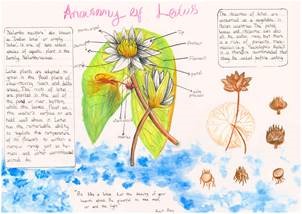 Nancy Rothwell Award 12-14 category: Highly commended
Southern cassowary (Casuarius casuarius) by Gabrielle Dana Lei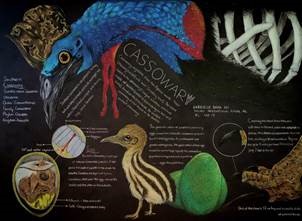 Koala (Phascolarctos cinereus) by Ahyeon Kiim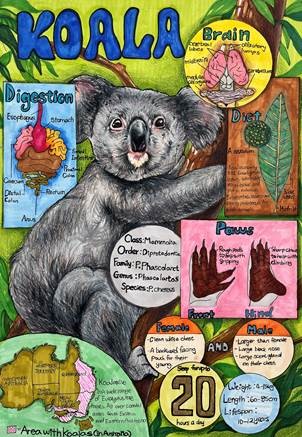 Central bearded dragon (Pogona vitticeps) by Laura Kam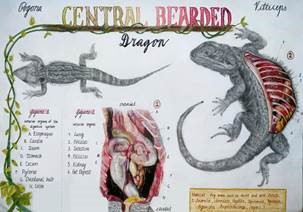 Nancy Rothwell Award 15-18 category: Highly commended
European rabbit (Oryctolagus cuniculus) by Gabrielle Hortopp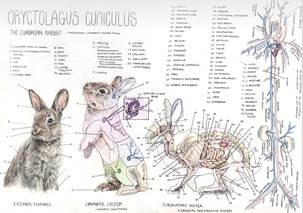 Leopard gecko (Eublepharis macularius) by Yihan Zhao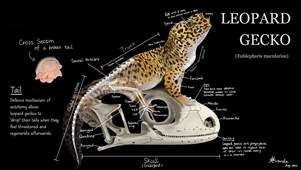 African buffalo (Syncerus caffer) by Aleksandra Burina-Ling