The Systems View of Life: A Unifying Vision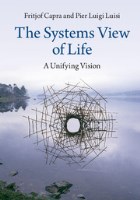 Fritjof Capra and Pier Luigi Luisi
Cambridge University Press, £24.99
Biology is changing. Vast amounts of data are now being produced by new biological technologies. The old mindsets are clearly insufficient and new ways of understanding biological phenomena are needed. One way is via a 'systems' approach.
The Systems View of Life offers an overview of what this entails. The target audience includes biologists, but not exclusively. By 'life', the authors clearly have in mind a much broader notion than that which concerns most practical biologists. They are not merely concerned with interconnected webs of biological mechanisms, but with how life is expressed in its fullest terms. Hence, the book traverses organisms and ecosystems and addresses global capitalism, the mind and spirituality.
What constitutes a system, however, might have been made more specific. One was left with the impression that everything forms part of a single global, if not universal, system. This may be the very point that the authors were seeking to make. However, if that is the case, then the enterprise is in danger of being seen – rightly or wrongly – as too comprehensive and even overextended. In turn, this may undermine the potential insights it has to offer. This also means that there will be areas that readers find more interesting than others.
While it serves as a valuable overview of the discipline, this book will probably suit those who are already very interested in the systems approach, rather than act as a case for adopting this way of thinking.
Stephen Lewis